Cleveland Browns WR Josh Gordon handling suspension well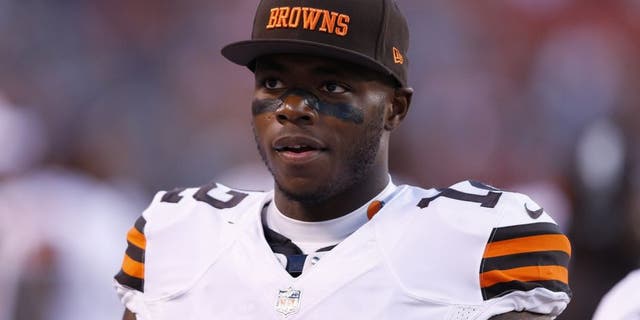 NEWYou can now listen to Fox News articles!
From the gone-but-not-forgotten file, word is Cleveland Browns wide receiver Josh Gordon is actually handling his one-year suspension for another failed drug test rather well.
Gordon is supposedly training hard and staying in pretty good shape, which was a concern for those close to him heading into his lost season. Gordon hasn't been a hard worker in the weight room over the years, and some were worried he might be even less motivated this year because he won't be playing any football.
That's apparently not the case, and there is hope Gordon has learned what he needs to do physically to play in the NFL. Sources say there's also hope Gordon is being smarter about the people with whom he's spending time. Those close to Gordon believe he's made poor decisions that have affected his career because of bad influences.
It's early, but Gordon is showing physical and mental progress. Imagine what the Browns (2-4) could be doing offensively with a healthy, focused Gordon on the field. They're tied for eighth in the NFL with 7.8 yards per passing attempt.
That number would surely be higher with Gordon, and maybe that extra nudge would have helped them win the close games they've lost against the Raiders, Chargers and Broncos.