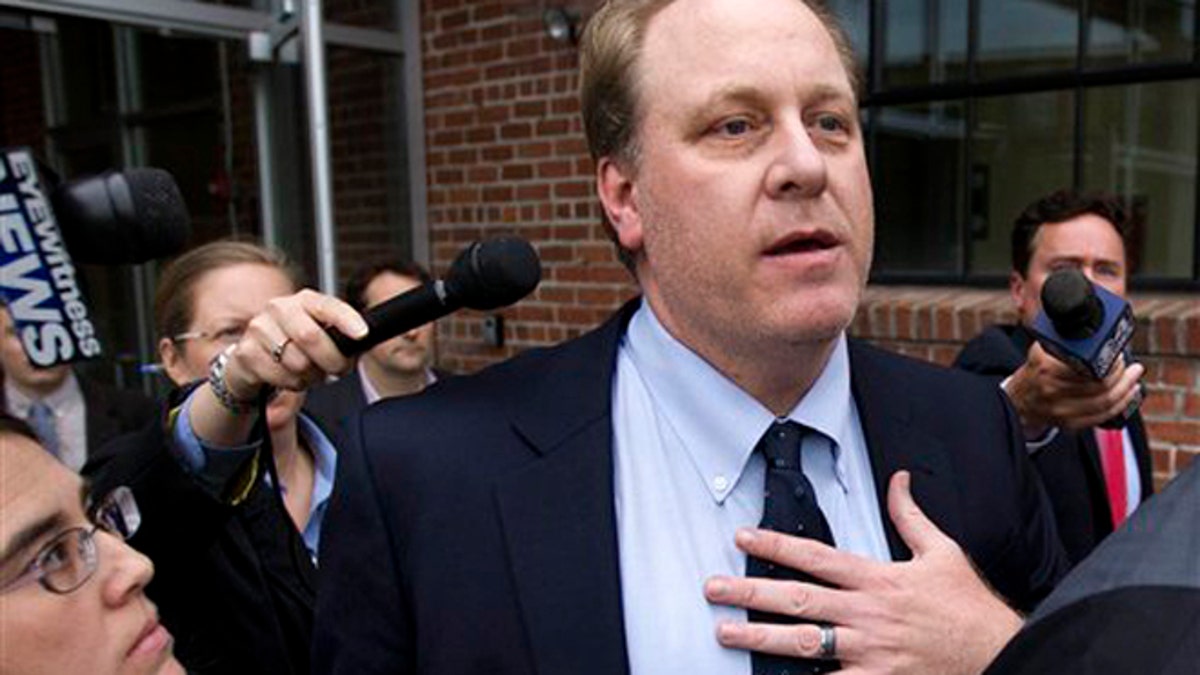 PROVIDENCE, R.I. – Citizens Bank has filed a lawsuit seeking to recover $2.4 million in loans made to former star pitcher Curt Schilling, whose video game company filed for bankruptcy last week.
According to The Boston Globe, the lawsuit was filed June 7 by RBS Citizens against Schilling, not the bankrupt 38 Studios, which owes more than $150 million to creditors and claims less than $22 million in assets.
In the filing, the bank alleges Schilling personally guaranteed the debt last October and has "failed and refused" to pay it back.
The 45-year-old Schilling has said he stands to lose $50 million of his personal fortune as a result of the company's failure, including $12 million in personal loan guarantees.
Last week, the Providence Journal reported the US Attorney's office and the state attorney general were investigating the company, which was brought to Rhode Island two years ago via a $75 million state-backed loan.
The company took out an $8.5 million loan this year based on film tax credits that were never actually granted by the state.
In late May, 38 Studios defaulted on a $1.1 million loan payment to the state and was forced to lay off nearly 400 employees.
Schilling criticized Governor Lincoln Chafee for disclosing the company's troubles in public, which he argued led to a video game publisher canceling a $35 million agreement to finance a sequel to the successful "Kingdoms of Amalur: Reckoning."
He also alleged the state promised the tax credits to his company and broke a deal to push back the loan payment deadline.
Schilling won 216 games and three World Series rings in his career with the Phillies, Diamondbacks and Red Sox, famously helping Boston to its first championship in 86 years in 2004. His 3,116 strikeouts ranks 15th on the all-time list.