Chris Sale's double-digit strikeout streak has come to an end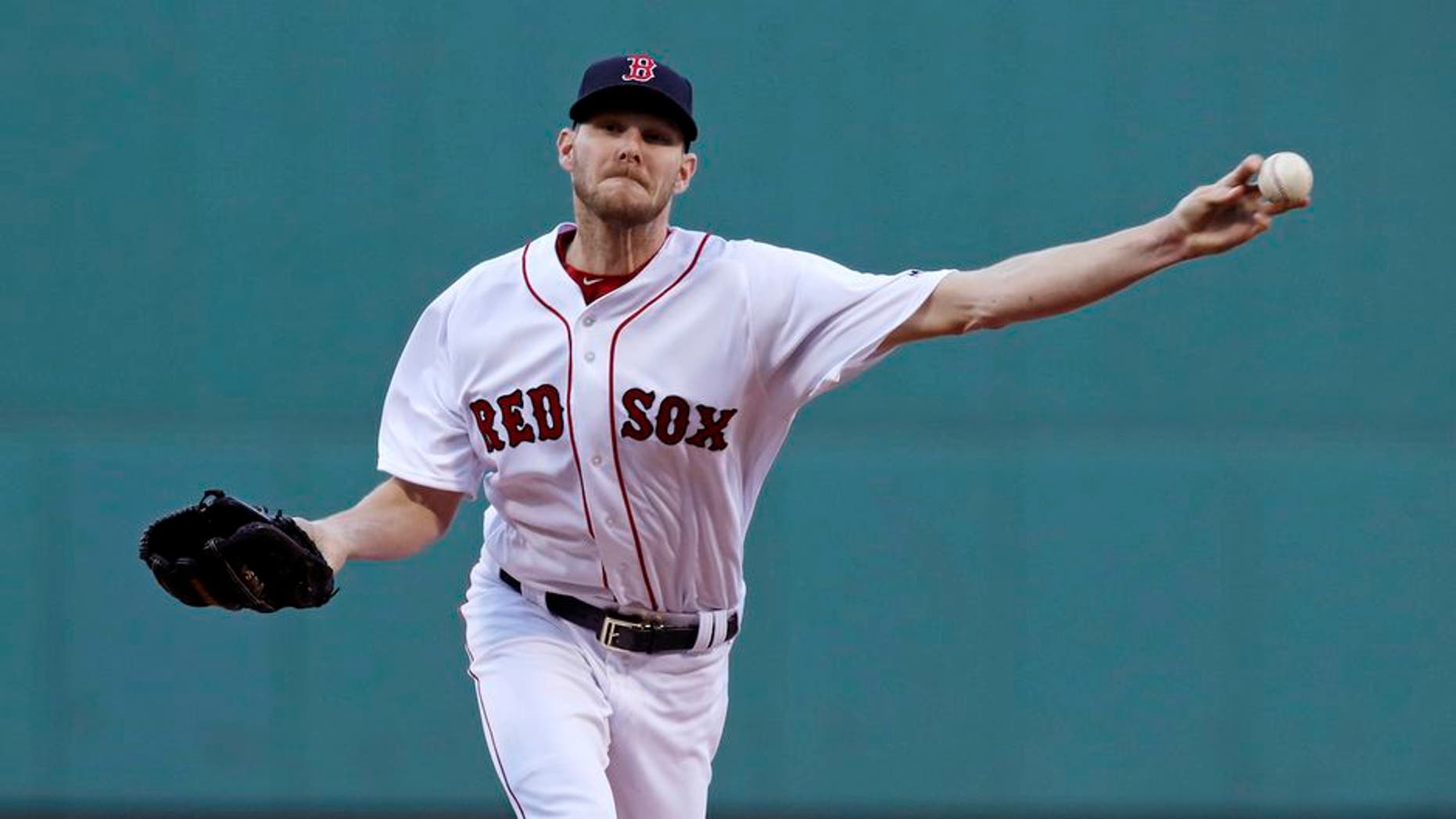 With a chance to put his name in the record books on Wednesday night in Boston, Chris Sale came up short.
Sale took the mound Wednesday having thrown eight consecutive starts with at least 10 strikeouts. If he made it nine straight, it wouldhave set a single-season record in baseball's modern era.
Ultimately, theRed Sox lefty struck out just six Rangers batters, his lowest total of the season.
Despite fall short of the record, Sale still had himself a pretty good outing andpicked up his fifthwin of the seasonasthe Red Sox beat Texas 9-4. Sale came out of the gate hot, striking out the first batter of the game and four through the first three innings, and it looked like he'd have a great shot at hitting double-digits once again.
Then he hit a bit of a lull in the middle innings and ran into a bit of trouble in the fifth, whentheRangers took a two-run lead. He managed to limit the damage and the Sox offense came up big by hanging seven runs in the seventh, paving the way to victory.
Even though he didn't get to extend the impressive strikeout streak, there's still plenty of reason for Sale to feel good about his dominance through his first 10 starts in a Red Sox uniform. With his fifth strikeout on Wednesday, the lefty joinedRandy Johnson, Pedro Martinez, Curt SchillingandRoger Clemens as the only pitchers since 1900to record 100-plus strikeouts through their first 10 outings of a season.
Wednesday was also his9th start this year with7-plus innings pitchedwhile giving up 3 earned runs or fewer,the most of any pitcher in MLB.