Chip Kelly won't say Blaine Gabbert has a 'leg up' on Colin Kaepernick just yet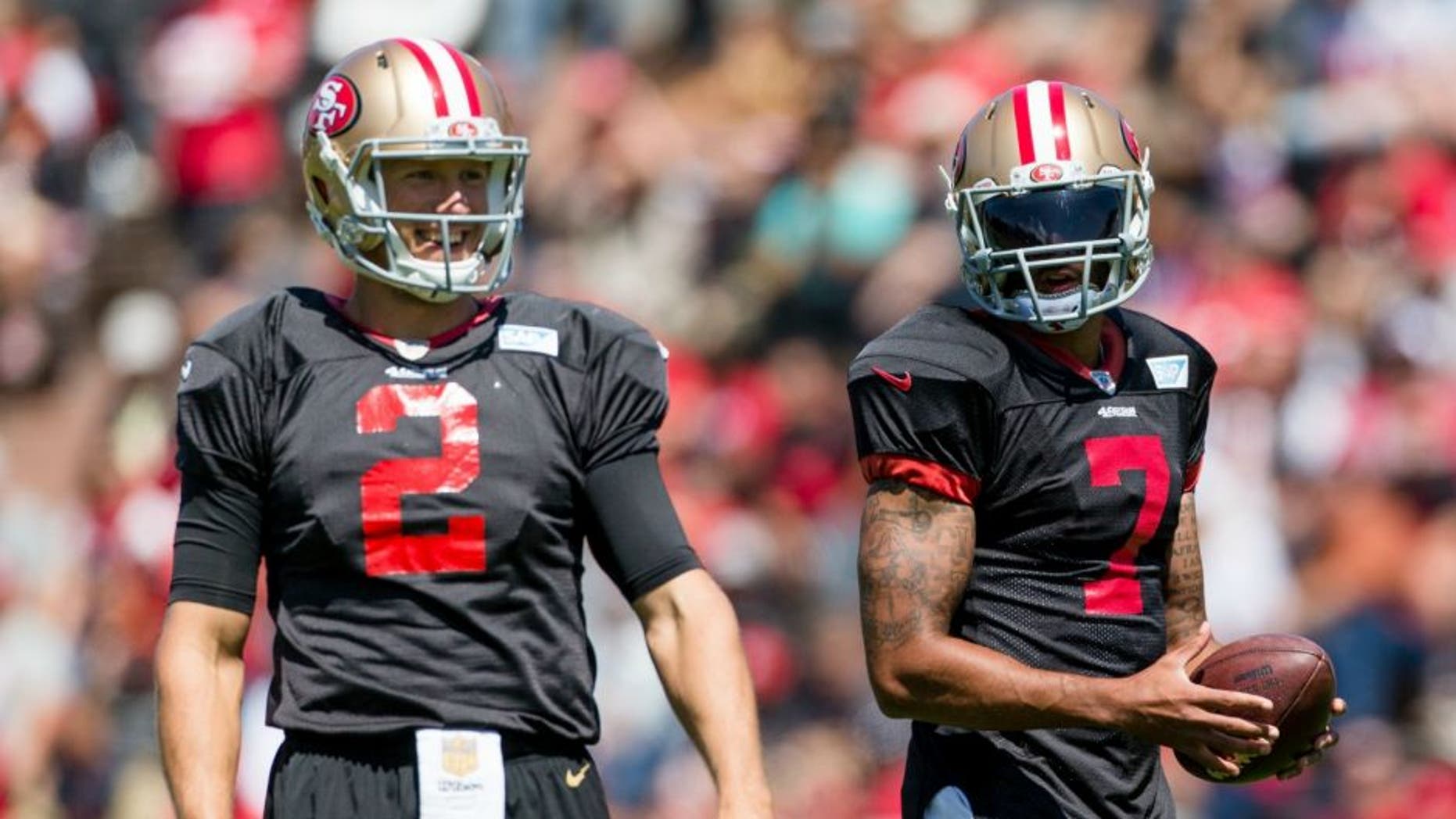 The San Francisco 49ers got their first taste of preseason action on Sunday night against the Houston Texans. In doing so, the coaching staff got a look at the looming quarterback battle. Well, half of it, at least.
Colin Kaepernick sat with shoulder fatigue, giving way to Blaine Gabbert under center. Gabbert had an "up and down" performance according to Chip Kelly, but it seemed to be more down than it was up. He completed just 4-of-10 passes for 63 yards and a touchdown, but the "up" was essentially his availability.
Seeing as Kaepernick wasn't able to take the field and show Kelly what he can do, Gabbert might very well become the default starter based on his health. Kelly doesn't necessarily see it that way, though. At least not yet.
"I don't look at it as a leg up," Kelly said via the San Jose Mercury News. "We're just going to judge them on the opportunities to get in there and go. So if Colin gets in there and does a great job when he's in, I'm not going to say, 'Well, he didn't get as many snaps as Blaine.' They're going to be judged on who moves our offensive football team the best, who protects the football the best, gives us an opportunity to win games."
Kaepernick hopes to get healthy enough to play in the team's second preseason game against the Denver Broncos on Saturday. Kelly wouldn't say whether or not Kaepernick would run with the first-team offense if healthy.
Kelly has been non-committal on the entire quarterback battle all offseason, and said the preseason will play a huge role in who wins out. Translation: Kaepernick has to play to have a fighting chance.