Chicago White Sox at Tampa Bay Rays game preview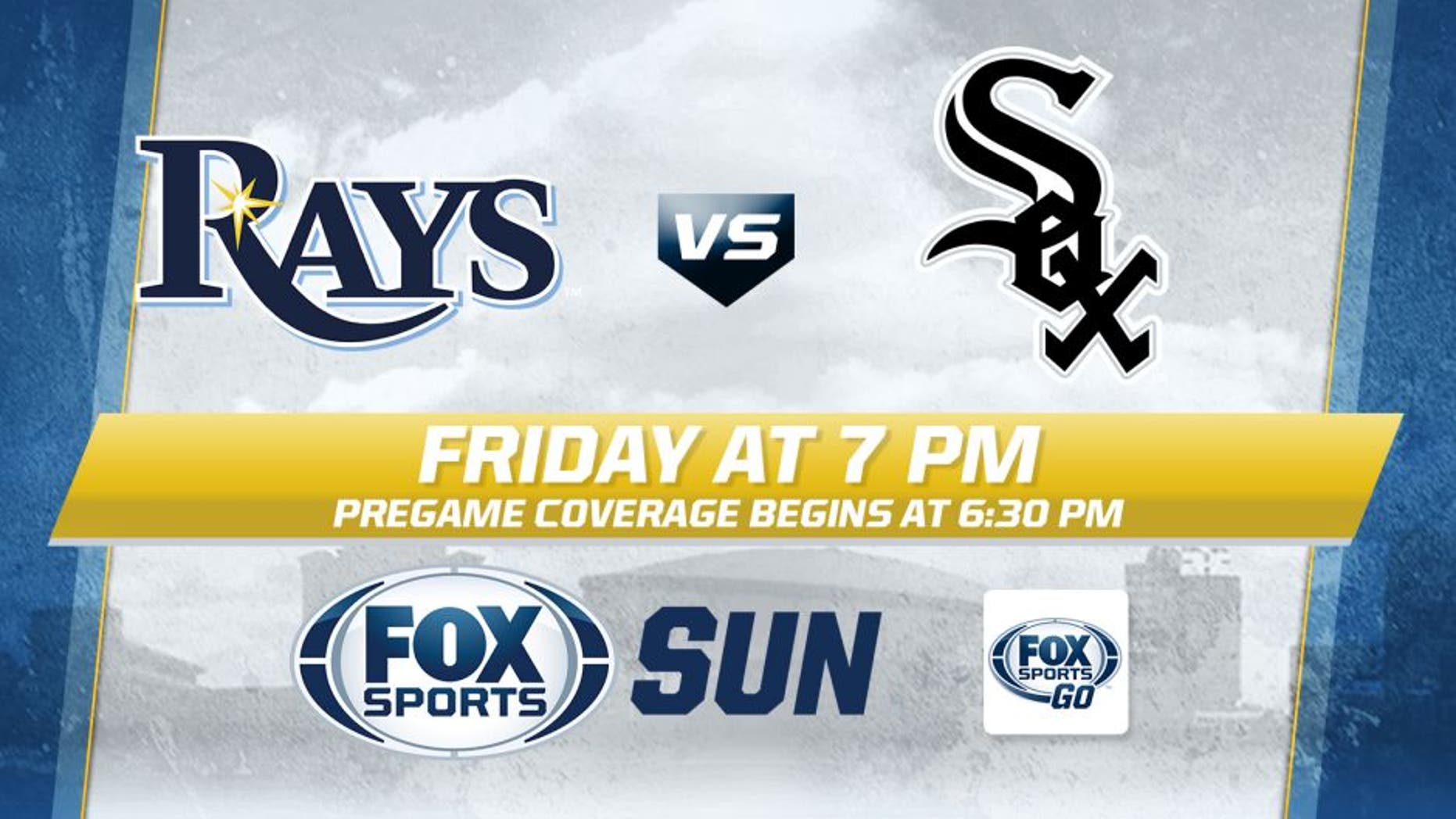 TV: FOX Sports Sun
TIME: Coverage begins at 6:30 p.m. ET
Among four Chicago White Sox pitchers to make two starts, one could reasonably argue Chris Sale has been the worst.
If that trend continues, the White Sox are going to be playing in the World Series for the first time since 2005.
But first things first: Sale goes for his third win Friday night in Tampa Bay as the White Sox try for a 10-game start they haven't matched since seven years before he was born.
It's no surprise pitching is carrying the White Sox. It's more of one that it's resulted in a 7-2 start, putting them a game away from matching 1982 for their best start since going 11-2 in 1957. They're also five games over .500 for the first time since the end of 2012.
Thursday's 3-1 win in Minnesota was Chicago's fourth straight, and the staff has a 2.25 ERA with a 2.75 mark from the rotation. Granted, the last three were against a team scoring 1.56 runs per game, but the run is making a .162 average tolerable for newcomer Todd Frazier.
"It's fun to watch," the third baseman said. "There's no way you can get down in the dumps when you're playing for a team like this, because you know your time's going to come eventually."
At the plate, Adam Eaton has set the table with a .394 average and five multihit games, and Melky Cabrera has four straight two-hit efforts.
The pitching success comes despite Chicago's ace having an ERA more than a run over the combined starting staff.
Sale (2-0, 3.86 ERA) has allowed three runs in seven innings in both of his starts, and he came away with the decision in Saturday's 7-3 home victory over Cleveland after the lineup posted a five-run seventh.
"What a roller-coaster of emotions there," Sale said after giving away a 2-0 lead. "Just shows the attitude, the difference, whatever it is, we've got it."
The left-hander has lost his last three starts versus the Rays and is 2-4 with a 4.66 ERA in six career starts, yet Evan Longoria (1 for 14 with seven strikeouts) and Desmond Jennings (1 for 10) have both struggled.
Two of those defeats came last season as the Rays won five of six, including a three-game sweep at Tropicana Field. The Rays have won seven of their last nine home games against Chicago, but improving upon that will take more offense than they've provided lately.
Tampa Bay (3-6) continues a six-game homestand having already dropped two of three to Cleveland, and after Thursday's 6-0 loss it's been limited to one run in the last 18 innings. Logan Morrison's average dipped to .069 and Brad Miller's is .077 as the two are a combined 4 for 55. Kevin Kiermaier started the season 4 for 7 but is 0 for 18 since, and the team is batting .210 after consecutive five-hit efforts.
"We didn't do too many things well, or anything well for that matter today," manager Kevin Cash told MLB's official website. "Let's bounce back. We've got a night off. Let the guys go out and have a nice dinner, and come back ready to play a new series."
Jake Odorizzi will try to improve on Sunday's 5-3 loss in Baltimore, in which the right-hander gave up four runs and nine hits in six innings. Odorizzi allowed four runs in the second inning, and the six runs he's surrendered this year have come in two innings.
"When you have one bad inning and give up four runs, then have five solid innings, it is kind of hard to complain," Cash said.
His only appearance against Chicago came in 2014, and he gave up four runs and eight hits in 4 1-3 innings of a 7-3 defeat.