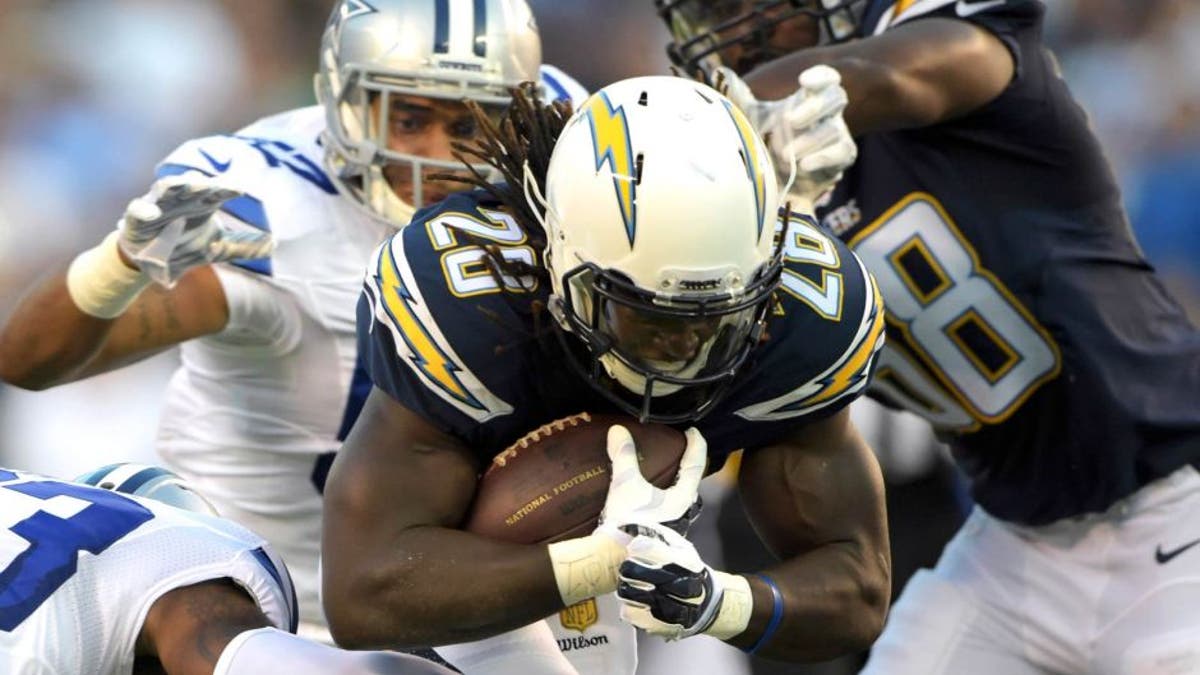 Welcome to the NFL, rookie.
Melvin Gordon found that life was a little tougher in the pros that it was at Wisconsin.
He ended his first NFL game with six carries for 11 yards, showcasing none of the speed and elusiveness that made him a first-round pick.
"I definitely have a lot of work to do," he told reporters after the Chargers' 17-7 win over the Cowboys. "It definitely wasn't what I expected at all, but we have some more preseason games before the regular season to fine tune myself."
He did no favors. Danny Woodhead found the end zone on an eight-yard touchdown run. And Branden Oliver tallied 42 more yards than Gordon on only four more carries.
"I definitely wanted to get back in there," Gordon said, "but like I said I understand there are some guys that they need to evaluate and they need to get on tape to see what they can do, so I understand."
(h/t NFL.com) Kirby Lee - USA TODAY Sports