Change of formation could revive Liverpool's season, spells bad news for Mario Balotelli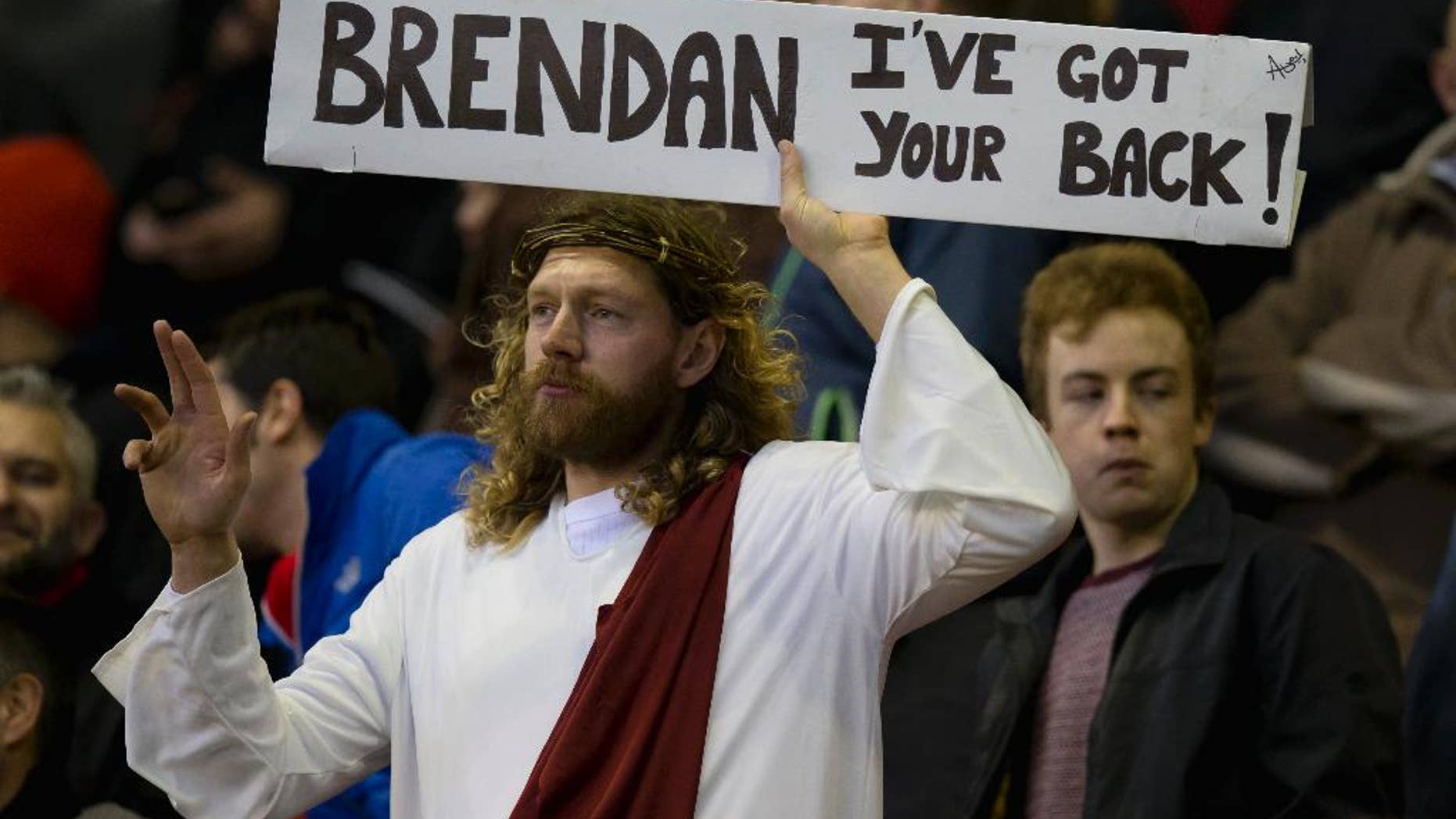 MANCHESTER, England – There's a very different feel to Christmas Day at Liverpool this season.
Twelve months ago, Liverpool was top of the Premier League — always a significant milestone in the English game — and playing the most exciting brand of football in the country. With striker Luis Suarez pouring in goals and Brendan Rodgers being hailed for his managerial qualities, the club was gearing up for its first genuine title challenge for years.
There is little to celebrate this Christmas. The Reds are in their lowest league position — 10th place — on Dec. 25 since the inaugural Premier League in 1992, out of the Champions League, have misgivings over their main striker Mario Balotelli, have just dropped their first-choice goalkeeper and have been unable to shore up their wobbly defense.
Title? No chance. Top four and a return to the Champions League? Maybe.
Rodgers is facing the biggest test of his 2 1/2-year reign but there have been signs over the past week that Liverpool is on its way back.
And it's all to do with a tinkering of the team's formation and playing style, in an attempt to reproduce the attacking fluency of last season. Rodgers has changed to a 3-4-3 formation, with a quick and energetic forward line lifting the intensity of the team.
Liverpool got the performance but not the result in a 3-0 loss at Manchester United on Dec. 14, but a 3-1 win at Bournemouth in the League quarterfinals and an encouraging display in Sunday's 2-2 draw against Arsenal has given Rodgers and his players some belief.
"We haven't just stumbled across this system," Rodgers said. "A lot of thinking time and hours have gone in on how we can maximize it. In the last three games it's been much closer, we have to work very hard, players are adapting to the club and performances will get better and better."
"It's about rediscovering tempo and intensity and we've seen that."
That doesn't spell good news for Balotelli.
The Italy striker's languid style does not fit into Rodgers' preferred high-tempo game and the front three for Liverpool's last three games has been Raheem Sterling, Philippe Coutinho and Adam Lallana — quick and lively attacking midfielders who never give defenders a moment's rest.
That hardly describes Balotelli, who has been criticized for his work rate and has yet to score a league goal since joining from AC Milan in August.
"Working with Mario," Rodgers said, "we see someone who is better in and around the box so that level of intensity and pressing isn't part of his game. You try to get the best out of the players you have and the quality you have."
With the transfer window opening in January, there is speculation that Balotelli's days at Anfield are numbered. The future of dropped keeper Simon Mignolet is also uncertain.
The Belgium international is in the midst of an "indefinite period" on the sidelines after paying the price for some nervy displays this season. Brad Jones has replaced him and although the Australian has conceded six goals in his three games, Mignolet will remain in the cold.
"I haven't lost any belief in him — he's still an outstanding goalkeeper," Rodgers said of Mignolet. "I'm sure when the time comes for him to come back in, he'll be a better goalkeeper for it.
"I'll make my mind up on that at the right time."
Liverpool plays Burnley away on Friday before home games against Swansea and Leicester. It is a favorable schedule as the team looks to close the nine-point gap to fourth-place West Ham.
"There has been a lot of criticism of us," Liverpool defender Martin Skrtel said, "and I hope it will change and be better in the second half of the season."