Celtic should be the perfect transition job for Brendan Rodgers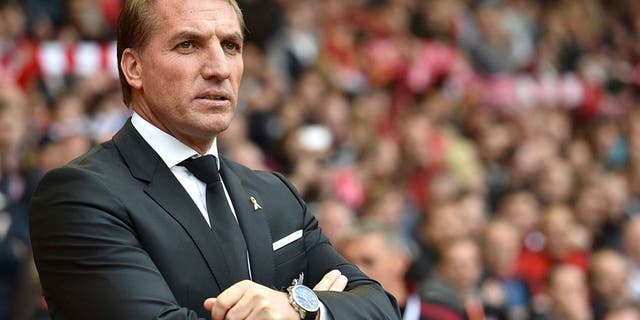 Brendan Rodgers was chased out of Liverpool with pitchforks, blamed for the fall of a team he had led on a legitimate Premier League title challenge not even two years earlier. It's been seven months since then, and now the manager is employed again - he's taking over Celtic.
Celtic is probably the perfect job for Rodgers right now, too. It's a way for him to get back in the game at a big club, but one that doesn't have much of a spotlight or challenge. Rangers are back in the top flight next season, but it's unlikely they can really challenge for the title right away and this Celtic team just won the Scottish Premiership by 15 points. They should cruise yet again.
Rodgers basically has guaranteed success at Celtic and he needs it. His reputation is at an all-time low after Liverpool, a combination of the club's fall under his watch and his unique ability to put his foot in his mouth during press conferences. A trophy or two at Celtic will help get his career pointing upward again, no matter how easy the task is.
The way things ended at Liverpool made many people forget that Rodgers is actually a pretty good manager. After all, he did have the Reds in the 2012-13 title hunt. Their sixth place finish the season after, despite having sold Luis Suarez, was no small task either. He also got Swansea promoted and in their first Premier Legaue season, with everyone predicting they would go right back down, took the Swans to 11th place.
The issues Rodgers had at Liverpool could be attributed to the club as much as the manager. They failed to replace Suarez, as well as long-time fixtures like Steven Gerrard and Daniel Agger. They also had no reliable replacements up top when Daniel Sturridge got hurt. Part of that blame may lie with Rodgers, who did have an influence in the club's transfer policy, but the Reds' transfer committee - however it was assembled and operated, which no one seems exactly clear on - did him no favors.
Rodgers isn't without his flaws and turning over transfer power to him probably isn't the best idea, but when it comes to coaching, he can do some excellent work.
Just look at the early Liverpool days and Swansea. He has shown he can win. He can develop players. He can make the most of his talent, be it minimal talent or exceptional talent.
Now he'll get to do that again, this time at Celtic, where he shouldn't have much issue. It will be a nice, easy transition back into management. And Rodgers only agreed to a 12-month rolling contract, so he's not committed to the club for the long-term. It's essentially a transition job for him and a great one.
Rodgers will win some trophies and in a year's time, probably return to the Premier League. His reputation will be in a better place, he won't have been out of the game and a mid-table team will be happy to sign him. Everybody wins, except maybe the rest of the Scottish Premiership, but they were always going to lose anyway.
MORE FROM FOX SOCCER