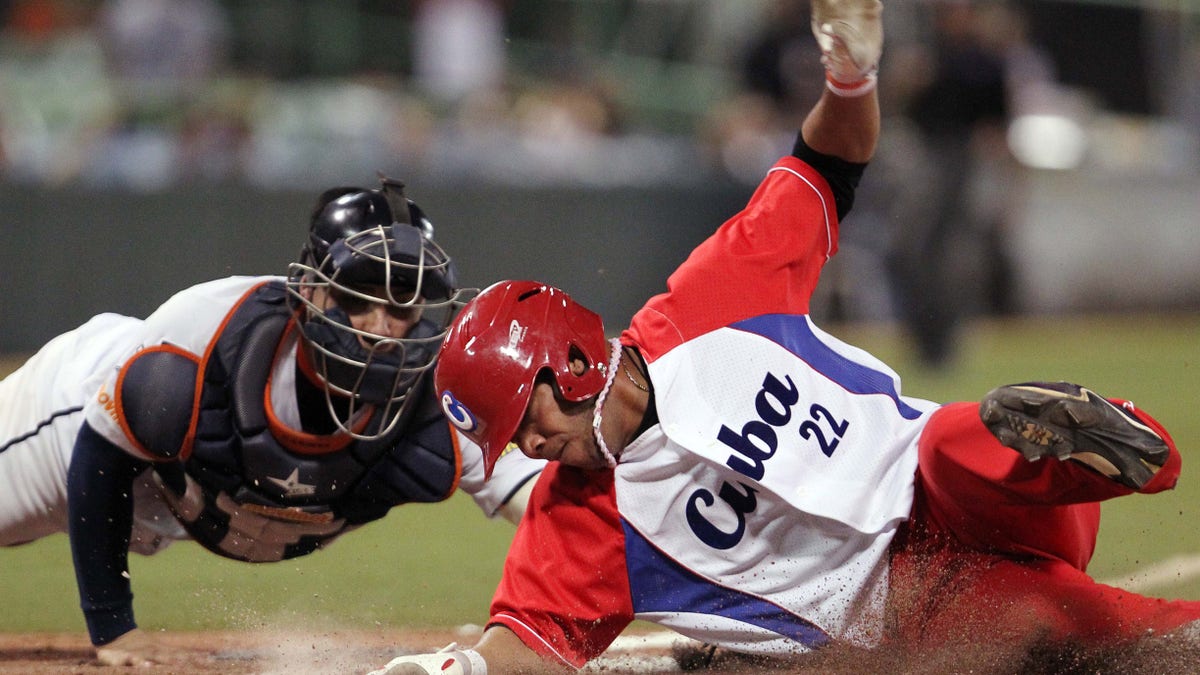 SAN JUAN, Puerto Rico (AP) – Frederich Cepeda went 4 for 4 and drove in five runs, leading Cuba over Venezuela 8-4 Saturday night and into the championship game of the Caribbean Series.
Cuba will play Mexico for the title. The Cubans had won only one previous game in this tournament going into this semfinal while Venezuela had been undefeated.
Cepeda, a 34-year-old outfielder who played in Japan last year, tripled and doubled twice. Cuba scored three runs in the sixth inning and five more in the seventh to break away.
Mexico beat the Dominican Republic 5-4 earlier Saturday with Terance Marin pitching six strong innings. Mexico (3-2) is looking for its third consecutive title and fourth in five years.
Marin (2-0) allowed two runs and five hits. Ali Solis drove in two runs, Jose Manuel Rodriguez scored twice and Jay Jackson recorded his first save.
Philadelphia Phillies prospect Maikel Franco doubled and singled in four at-bats for the Dominican Republic. Elih Villanueva (0-1) took the loss.