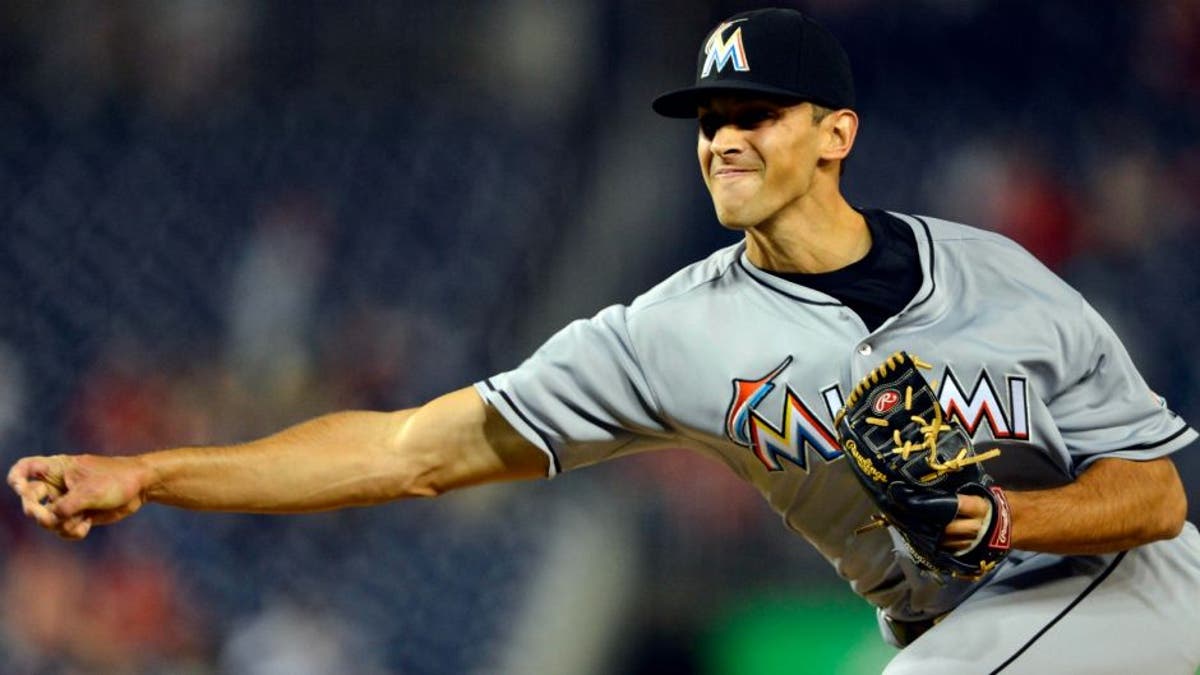 With one week to go before next Friday's non-waiver trade deadline, the St. Louis Cardinals announced today that they have acquired right-handed reliever Steve Cishek from the Miami Marlins in exchange for right-handed minor league pitcher Kyle Barraclough who was on the Double A Springfield roster.
Cishek, 29, has saved 94 games in his career, including 39 in 2014 and 34 in 2013. His 76 saves since 2013 rank 11th in the majors. The 6-foot-6, 215-pound Cishek has compiled a career mark of 17-20 with a 2.86 ERA in 284 games -- all with the Marlins.
Cishek's 2015 season got off to a slow start, including a brief stint in early June at Jacksonville (Double A), but since returning to the Marlins on June 14, he's posted a 0.71 ERA (12 1/3 IP/1 ER) in 13 games while striking out 11. His 0.71 ERA is the ninth best among NL relievers during that time span.
Cishek is 2-6 with a 4.50 ERA and three saves in his 32 games this season, striking out 28. He led the NL with 62 games finished in 2013 and has appeared in 60 or more games each of the last three seasons (2012-14).
Barraclough, 25, was drafted by the Cardinals in the seventh round of the 2012 draft out of St. Mary's (Calif.) College.
To make room for Cishek on the team's 40-man roster, the Cardinals have transferred pitcher Matt Belisle to the 60-day disabled list. Once Cishek joins the Cardinals active 25-man active roster, the team will announce a corresponding roster move.