Bundesliga ponders security after Hannover attack threat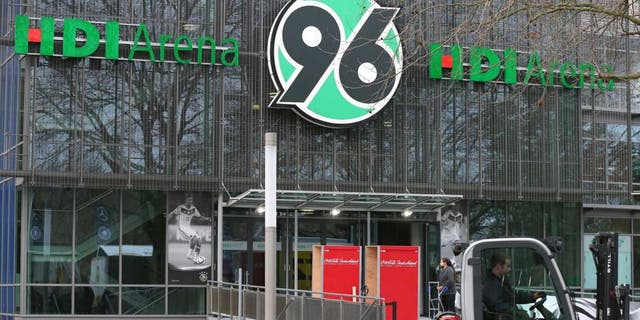 FRANKFURT, Germany --
Security at Bundesliga matches is under debate in the aftermath of a threat that led government officials to call off a friendly between Germany and the Netherlands.
This weekend's Bundesliga matches will take place as scheduled but officials acknowledged that the Hannover threat, which came only four days after the wave of attacks in Paris, could affect the league.
Tuesday's match was called off at short notice as police ordered the evacuation of the Hannover stadium. No explosives were found at the stadium and no arrests were made, but government officials said there was a specific threat that left them no choice but to cancel the game.
''The matches will take place,'' said Reinhard Rauball, one of two acting presidents of the German football federation (DFB) and president of Borussia Dortmund.
Dortmund kicks off the weekend matches at Hamburger SV on Friday.
Rauball, who is also the German league president, said there were security issues to be resolved.
''My impression is that football in Germany has taken a different turn in every facet as of today,'' Rauball said.
Chancellor Angela Merkel, a football fan who was scheduled to attend Tuesday's match but turned back and returned to Berlin as the threat became more concrete, said the call to cancel the match was ''the right and responsible decision.''
''I was just as sad as the millions of fans'' about the cancellation, Merkel told reporters in a brief address on Wednesday in Berlin.
She thanked all security services, which she said will continue to make sure that big events, such as football matches, continue to take place.
Rainer Koch, the second acting DFB chief, said football was in the same boat as any other big-scale events in Germany.
''For football in Germany it's the same as for all over big events in Germany. We need to position ourselves accordingly in this respect. We have to be aware that there are dangerous situations,'' Koch said.
While players, coaches and football officials vowed not to be intimidated, Hannover club president Martin Kind said the incident in his city would change ''change football and presents us with new challenges.''
He said the German league should work out a common security concept for all clubs.
Dagmar Freitag, president of the sports committee of the German parliament, said the Hannover incident will ''surely have an influence'' on sports events and the Bundesliga but that ''we'll have to react in a level-headed way.''
Eintracht Frankfurt chairman Heribert Bruchhagen said his club would talk to security agencies but that the goal was ''to play Saturday, although we cannot say the match would take place no matter what.''
Germany players had to overcome two scares in less than a week. Germany played France on Friday during the terrorist attacks that included suicide bombers outside the stadium. The team spent the night at the stadium before flying home. Then on Tuesday, their bus was told to turn back shortly before arriving at the stadium.
Many players said their first reaction after Paris was to cancel the match against the Netherlands. The German federation decided on Sunday to go ahead with the match, which was intended to be a show of solidarity with France.