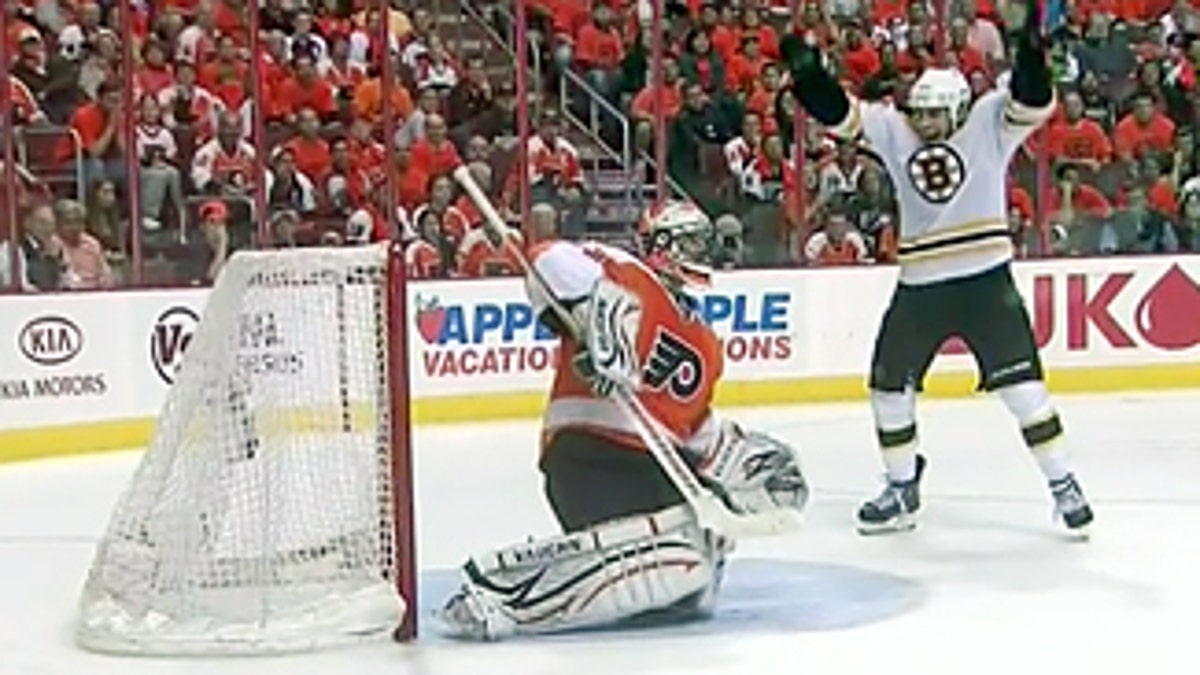 PHILADELPHIA -- After what they went through in the first round, the Boston Bruins are confident in one thing -- that even though they have a 2-0 lead on the Philadelphia Flyers in their Eastern Conference Semifinal series, they still have a lot of work to do.
"We do know from the way we were able to come back from the last series, a 2-0 lead in a series doesn't mean the series is over," Bruins goalie Tim Thomas said. "We still have a lot of work in front of us."
In their first-round series against the Montreal Canadiens, the Bruins dropped the first two games at home, but then rallied to win the next two in Montreal en route to winning the series in seven games.
So if anyone knows how tenuous their current lead is, it's them.
"Teams that make it this far are teams that have a lot of character," Bruins coach Claude Julien said. "We know they are not going to give up. We know what has happened with this team. They have a lot of character and they are capable of bouncing back just like they did in the last round. So we're going to have to be ready for them and we need to understand that (Game 2) game wasn't good enough for our hockey club and we hold ourselves responsible for higher standards and we are going to have to be better."
To keep their lead, Thomas said the approach can't change from the way the team looked at the first two games in Philadelphia.
"As long as we take the same approach -- one game at a time, one period at a time, one shift at a time -- I think that's the right approach," he said. "That's the way we'll approach it going forward."
If they have that approach, the Bruins feel they'll have a significant advantage being home for two games at TD Garden.
"It's good to be on the other side this round," said David Krejci, who netted the winner Monday with six minutes left in the first overtime. "We can control our own thing and go back to our building. I'm sure we're going to use our fans as a seventh player. We'll just go up there and go take it game by game and try to win the third one and go from there."
Contact Adam Kimelman at akimelman@nhl.com. Follow him on Twitter: @NHLAdamK