Broncos' Gary Kubiak will make NFL history in Super Bowl 50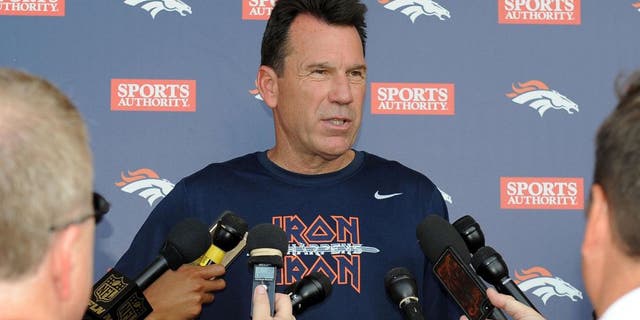 Throughout the course of the NFL's history, there have been several players to come back as head coaches. Some of those players were even lucky enough to enjoy success as both a player and coach.
After Super Bowl 50, Denver Broncos head coach Gary Kubiak will be the first person to make the Super Bowl as both a player and head coach from the same team.
Via Patrick Smyth:
Kubiak was drafted in eighth round of the 1983 NFL Draft -- the same season John Elway went No. 1 overall to the Baltimore Colts. Elway was traded to the Broncos and Kubiak served as his backup for his entire nine-year career. He appeared in the Super Bowl as Elway's backup three times, but the Broncos lost all three games.
Kubiak was back with the Broncos in 1995 -- he served as the team's offensive coordinator and quarterbacks coach for the next 11 seasons. He served in this role when the Broncos won the Super Bowl in 1997 and 1998.
After less than 10 years away form the organization, Kubiak was hired as the team's head coach on January 18, 2015. It didn't take him long to find his way back to the Super Bowl. Broncos fans are hoping that this game plays out more like Kubiak's appearances as an offensive coordinator rather than when he served as Elway's backup.