Britain's Royal Mail to issue Olympic champ stamps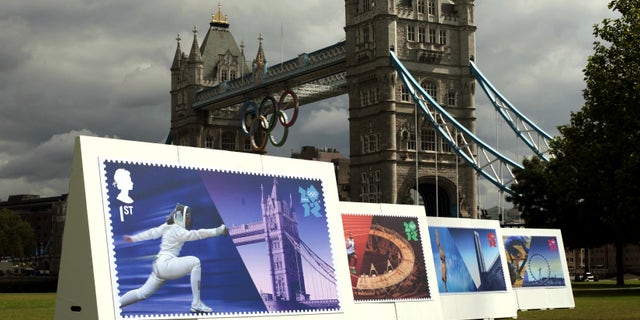 LONDON – The Royal Mail is planning a tribute to Britain's Olympians that really sticks -- a set of gold medal stamps.
The postal service says it will issue a stamp honoring every member of British Olympic team who wins a gold medal during the games.
It is promising to have them on sale within 24 hours of the athlete's victory.
The Royal Mail on Monday unveiled a separate series of Olympic stamps featuring athletes from four of the most popular events alongside London landmarks.
They show a cyclist, a fencer, a diver and runners beside Tate Modern, Tower Bridge, the Olympic Stadium and the London Eye.
The stamps go on sale Friday, the opening day of the games. The Olympics run to Aug. 12.