Brandon Marshall wants no part in picking the Jets' next QB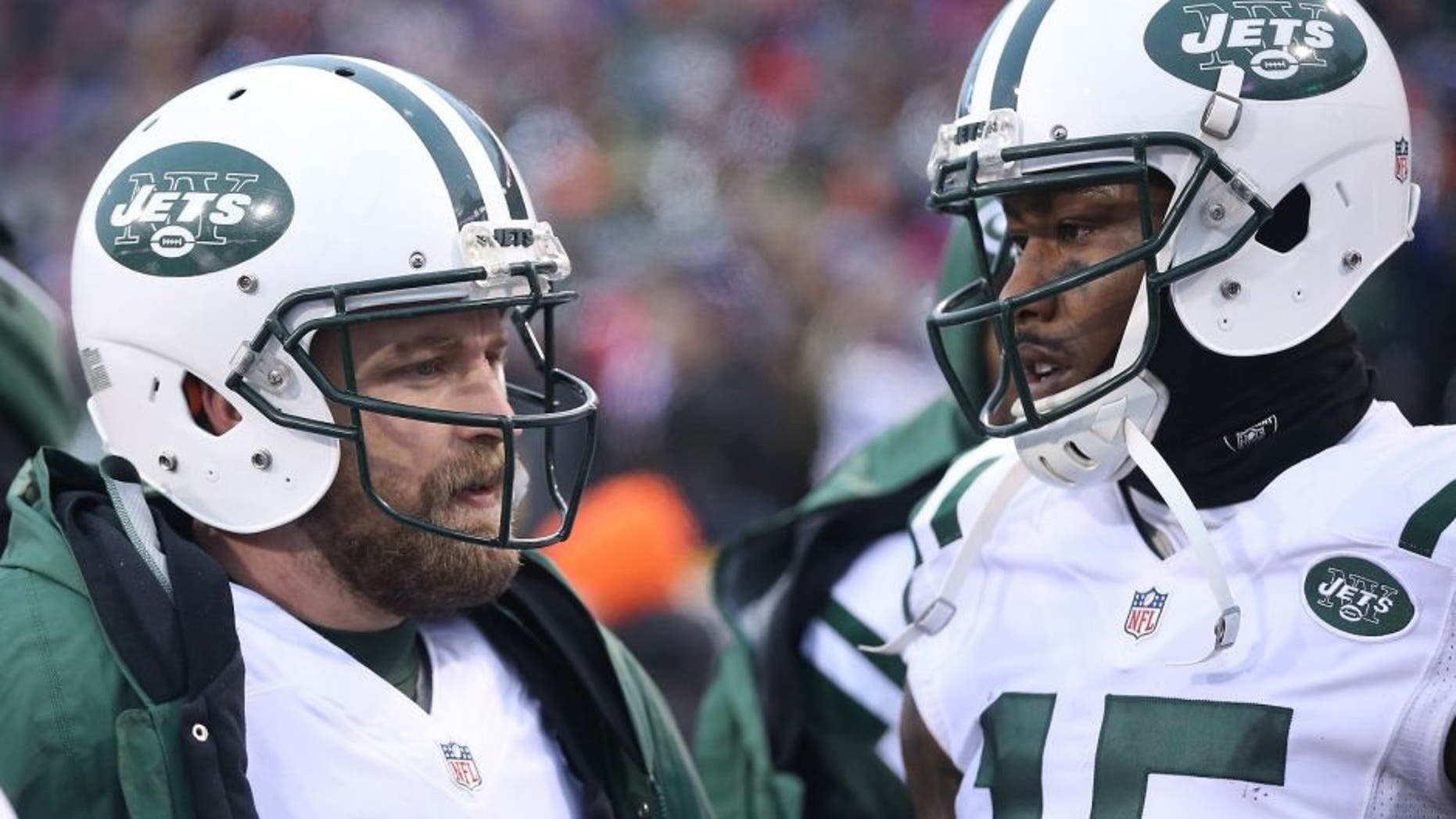 The New York Jets were an absolute mess this season. After winning 10 games and falling one victory shy of a postseason berth in 2015, the Jets came crashing back down to earth -- or reality, as some would put it. Everything that could have gone wrong did go wrong, from injuries to suspensions to significant regressions by once-elite defenders.
The biggest issue the Jets had last season was, of course, at quarterback. Ryan Fitzpatrick, after a prolonged and unnecessary holdout, had an abysmal year. He admits he was a major reason the Jets failed miserably, and his tenure with the team is almost certainly over.
That leaves the Jets with a new issue at quarterback, having to decide between Bryce Petty and Christian Hackenberg, or an outside player. Regardless of what the Jets decide, Brandon Marshall won't be butting in this time around.
"I think last year the whole Fitz situation took a lot out of me," Marshall said, via the New York Post. "I think that was something that made me realize I need to focus on myself and football. I need to do my job. My job is to be a wide receiver. Going into this offseason, that's all I want to do is be a football player. I'm getting out of the front office department."
Marshall went on to say "heck no" when asked if he wants to pick the Jets' quarterback this season. He was a big supporter of Fitzpatrick both in 2015 and throughout last offseason, pounding the table for the Jets to sign him.
He was overcome with excitement and joy when Fitzpatrick finally did re-sign with the Jets, but that did nothing to alleviate the team's problems.
Marshall's future in New York is up in the air, despite being under contract in 2017. The Jets are right up against the cap, and cutting him would give them some cushion for their draft picks and potential free-agent additions.