Brandon Marshall breaks Jets single-season receiving yards record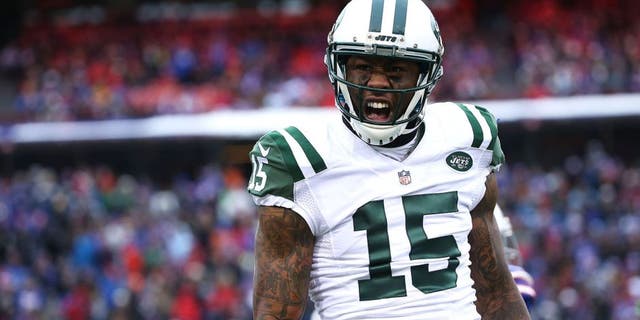 Back in March, the New York Jets sent a fifth-round pick to the Chicago Bears in exchange for veteran wide receiver Brandon Marshall. Since then, all Marshall's done is break records and have the best season ever by a Jets receiver.
In Week 17 against the Buffalo Bills, Marshall set the single-season franchise record for receiving yards (1,440), passing Don Maynard's mark (1,434) set in 1967.
Marshall broke the record on a 17-yard touchdown catch in the second quarter, his 14th of the season. That also tied a franchise record for the most in one season in Jets history.
It's safe to say at this point that it was worth trading a fifth-round pick for him before the season began. There's no telling where the Jets would be without him.