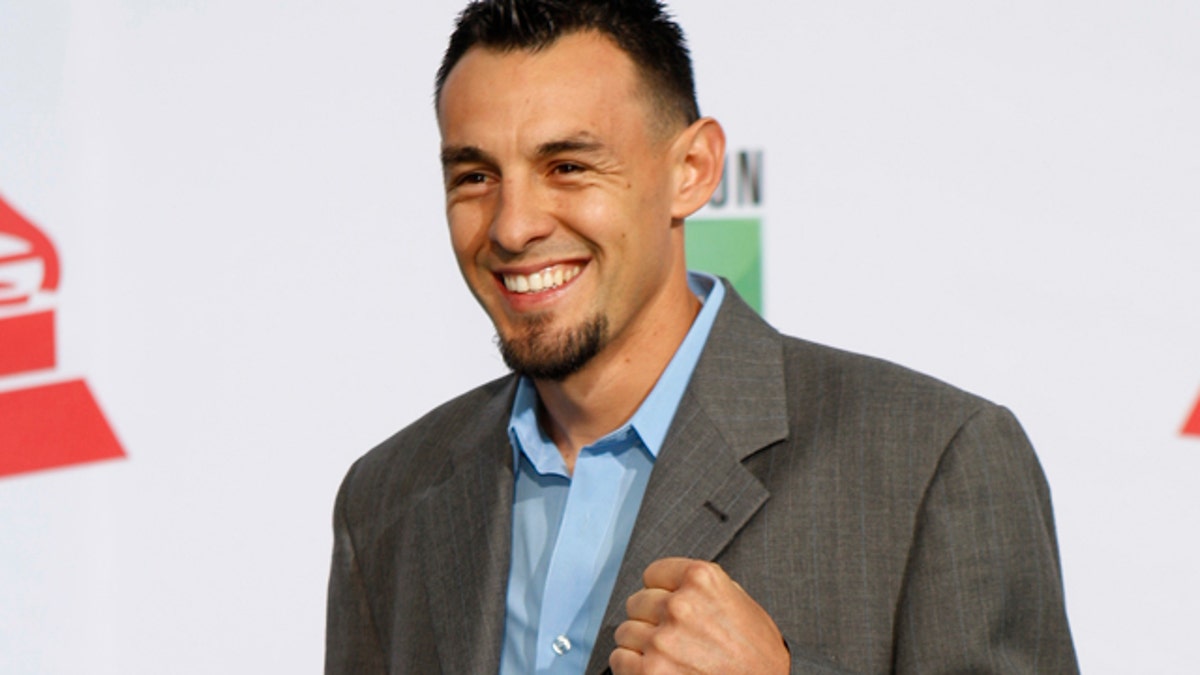 NEW YORK – Boxer Robert Guerrero, a former featherweight champion, was arrested Thursday at New York's Kennedy Airport after police said he tried to take a gun on a plane.
Guerrero, 30, presented a locked gun box to a ticket agent during check-in that contained an unloaded .40-caliber handgun and three unloaded magazines, Queens District Attorney Richard Brown said. The gun was registered in California but was not legal to carry in New York, the district attorney's office said.
"I hope that Mr. Guerrero fights better than he thinks," Brown said in a statement. "For anyone who hasn't gotten the message, let me be crystal clear. You cannot bring an unlicensed weapon -- loaded or unloaded -- into this county or this city. And if you do, you will be arrested and face felony charges."
A spokesman and an attorney for Guerrero did not return calls.
Guerrero was arraigned on charges including criminal possession of a firearm. He was released on his own recognizance and ordered to appear in court May 14. He faces up to four years in prison if convicted.
Guerrero, of Gilroy, Calif., is the former featherweight champion and current WBC welterweight champion. He is scheduled to fight Floyd Mayweather Jr. on May 4 in Las Vegas in a bout airing on Showtime.
He was in New York promoting the fight with Mayweather in radio and TV interviews.
Showtime and the Nevada State Athletic Commission did not return calls seeking comment about whether Guerrero's arrest would affect the fight.