Blues complete upset, eliminate Wild in Game 5 with OT winner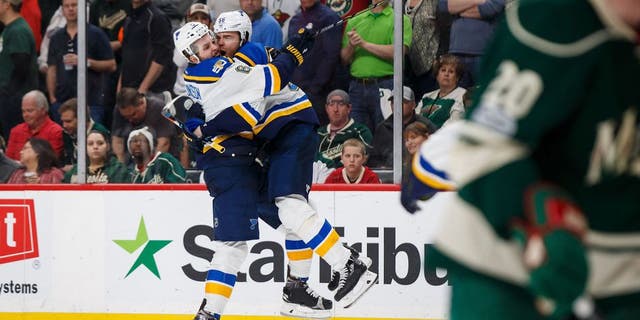 The Minnesota Wild have beeneliminated from the Stanley Cup Playoffs …and on Earth Day, no less.
The St. Louis Blues officially plunged the dagger into the State of Hockey with an overtime victory in Game 5 on Saturday. Blues forward Magnus Paajarvi scored his first career playoff goal to wrap up the series for St. Louis and send Minnesota packing.
It's another surprising upset to come from the Western bracket, as the Wild finished the regular season with the conference's second-best record. Minnesotabecomes the third top-five team in the league standingsto be eliminated in the first round this year, following the Blackhawks (swept by the Predators) and the Blue Jackets (lost 4-1 to Pittsburgh).
The Blues willface Nashville in the second round.