Bills WRs Watkins, Woods already off to complementary _ and complimentary _ starts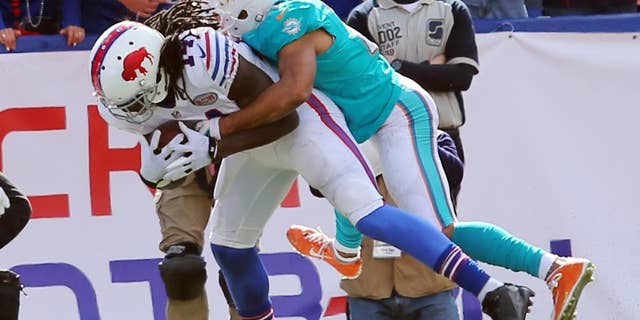 ORCHARD PARK, N.Y. – Bills starting receivers Sammy Watkins and Robert Woods have had a connection long before they began sharing neighboring lockers in Buffalo.
Though playing at colleges on opposite coasts, the two kept tabs on each other's production in 2012 to use as motivation.
Woods, who played as Southern California, would track what Watkins and DeAndre Hopkins did at Clemson, and then attempted to top their production.
Watkins did the same with Woods and fellow USC receiver Marqise Lee.
That rivalry has taken on a new and friendly dimension between Watkins, the Bills' first-round pick, and Woods, a 2013 second-round selection.
The two have begun showing flashes of their dynamic chemistry in helping Buffalo f to a 2-0 start.
The Bills host San Diego (1-1) on Sunday.
___
AP NFL website: www.pro32.ap.org and http://twitter.com/AP_NFL