Bills WR Robert Woods adapting to new role as 'blocking receiver'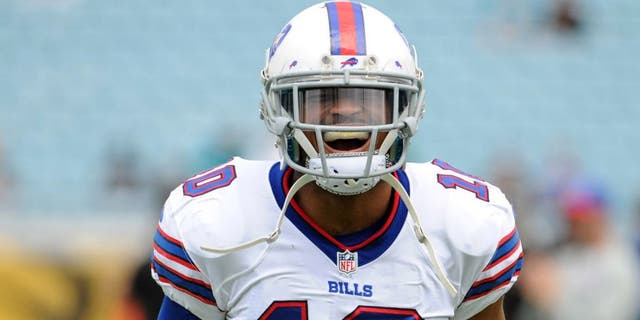 Robert Woods' role has shifted in a big way from last season to now. Melina Vastola USA TODAY Sports
For most receivers, their primary job is to get open and catch footballs. That's been Bills wide receiver Robert Woods' role throughout his football career, but things are changing.
After catching 65 passes a year ago, Woods has caught just 29 this season. Even with Sammy Watkins and Percy Harvin injured throughout the season, Woods hasn't seen nearly as many passes thrown his way this year.
With that said, he's beginning to accept his new role in this offense.
"That's my role here -- blocking receiver," Woods said via Tyler Dunne of the Buffalo News. "Get these guys going. Other teams, other roles, everything's different. But this role here for me is to get these guys free."
That's not exactly the role a receiver wants, but Woods sounds like he's happy to help out any way he can -- even if that means catching fewer passes.
"It's a new role, you know what I'm saying?" Woods said. "I'm adapting to it. You have to swallow your pride and keep winning games. I've got a new role -- enjoying blocking now. That's my role. I'm trying to enjoy it and put guys on their back now."
Few wideouts in the league will actually say they enjoy blocking, but it is important in springing running backs loose in the second level -- especially with guys like LeSean McCoy and Tyrod Taylor running outside the tackles.
Woods didn't say he'd like the ball more, but he did say that he's just trying to get on the same page as Taylor after three seasons of working with EJ Manuel. And when he does get the ball, he has to make the most of his chances.
"All I can do is keep working," Woods said. "When the ball's in the air, make plays on it. Other than that, do my job, play my role."
There's no doubt the Bills could use a No. 2 receiver with Watkins seeing extra coverage. He's the top target for Taylor, and rightfully so. But when defenses key on stopping him, Taylor may not have many other options open.