Bills WR Chris Hogan played with 'torn up' wrist to close out season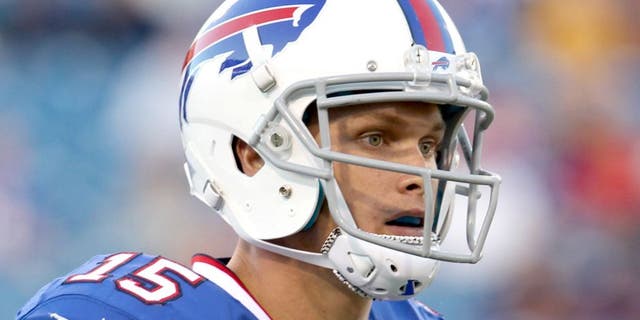 The Buffalo Bills ended the season on a high note after they beat the New York Jets in the final week of the season, but they also closed it out with several key injuries -- ones that players decided to play through. Defensive tackle Marcell Dareus played through a broken foot in the fourth quarter Sunday, but that's not where it ends.
Wide receiver Chris Hogan injured his wrist a few weeks back, but the severity of the injury wasn't revealed by Rex Ryan. He simply said he had a wrist injury but was expected "to be fine." Well, it was more than just a wrist injury: he had torn ligaments, and he played through it.
Via Tyler Dunne of the Buffalo News:
"This is for a lot of guys," Hogan said, "but people don't know how much pain people are in when they're out there. But I'll still go out there every single week, the best we can. It got to a point yesterday … they did do a good job with it during the week, so that I could at least lift my arms up and try to catch it."
Hogan plans to have surgery on the wrist in the near future, but the fact that he waited this long is amazing. He was said to have had trouble sleeping and could "barely catch a football." It's a testament to how tough Hogan -- and many other players -- really are, and their dedication to the game.
Even when the Bills were eliminated from playoff contention, Hogan still put himself out there for the better of the team.