Bills' Rex Ryan: LeSean McCoy is playing on 'one-and-a-half legs'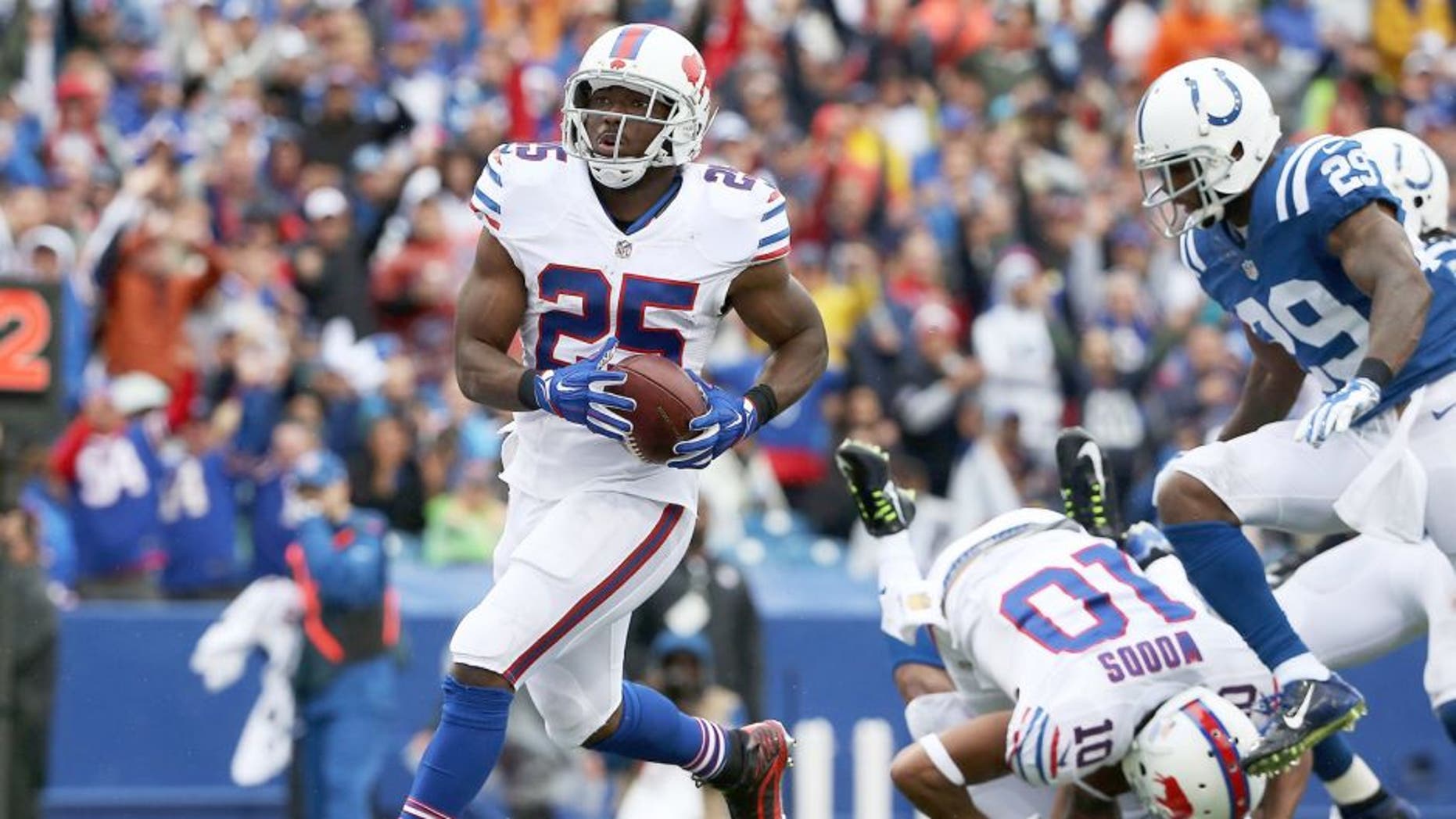 LeSean McCoy hasn't panned out the way the Buffalo Bills had hoped through three games after trading for him in the offseason. Thus far, McCoy has rushed for just 146 yards and is averaging 3.4 yards per carry with zero rushing touchdowns.
He's been overshadowed by impressive rookie, Karlos Williams, who ran for 110 yards on just 12 carries and scored his third touchdown of the year.
Rex Ryan isn't panicking just yet, though. He feels for McCoy and is frustrated for him as he's battled through a hamstring injury all season.
"LeSean McCoy, man," Ryan said via Matthew Fairburn of Syracuse.com. "He's out there sometimes on one-and-a-half legs. He's unselfish. He's doing a heck of a job picking up blitzes and all that stuff. I feel frustrated for him, because I know the kind of mark he wants to put on this team. Physically right now, he's not quite back to where we need him to be, but he just has to keep going. I love the kid. I love his attitude. He's impressive."
Even with Williams' impressive season thus far, Ryan isn't ready to hand him the reins and sit McCoy until he's healthy. He wants to utilize McCoy as much as possible.
"Nah, I'll tell you, he's such a weapon," Ryan said. "If he gets a little bit back -- gets a little better, a little better, a little better -- eventually he'll get all the way back. That would be fantastic. But man, it's so hard to [sit him]. He's such a great player."
McCoy's rushing attempts have decreased in each week this season as he rushed a season-low 11 times on Sunday. McCoy's health will be monitored this week as the Bills hope to get him back and healthy in Week 4.