Bills' Percy Harvin considering retirement due to hip injury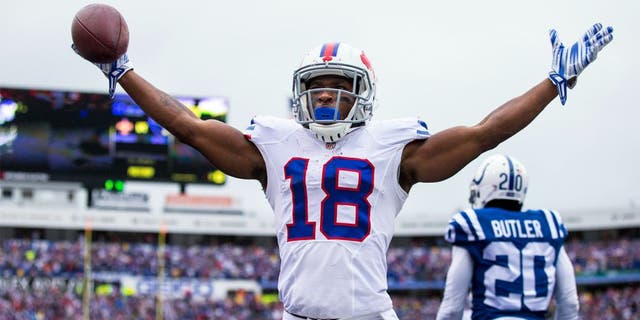 NEWYou can now listen to Fox News articles!
The possibility exists that Buffalo wide receiver Percy Harvin isn't just missing Sunday's game against Jacksonville in London.
There is a legitimate chance Harvin has played his final football game -- period.
FOXSports.com has confirmed that Harvin has told friends he is contemplating retirement from the NFL at age 27.
Harvin didn't play in last Sunday's 34-21 loss to Cincinnati after aggravating a hip injury that has lingered since the preseason. He missed almost the entire 2013 campaign while with Seattle because of a torn labrum in the same hip.
Harvin didn't travel Monday with the Bills to London in preparation for the Jaguars game. During his Wednesday news conference, Bills head coach Rex Ryan said Harvin was absent for "personal reasons" rather than injury.
"I'm not going to touch any of it," Ryan said per the Buffalo News. "I'll just leave it where it is right now."
On Thursday, Ryan said he didn't know where Harvin was. That could be by design.
If Harvin were to retire, the team can go after more than half of his $3 million signing bonus. Harvin's camp and the NFLPA would have to argue the retirement was inury-related to keep the full amount.
When healthy, Harvin is one of the NFL's most explosive players. He had a memorable performance in Super Bowl 48, highlighted by an 87-yard kickoff return for a touchdown to further Seattle's 43-8 rout of Denver.
Harvin, who was traded from Seattle to the New York Jets during the 2014 season, signed a one-year, $6 million contract last March with the Bills. He has 19 catches for 218 yards and one touchdown this season.
News that Harvin is contemplating retirement was first reported by the Buffalo News.