Bills CB Ron Brooks scores pick-six on craziest play of preseason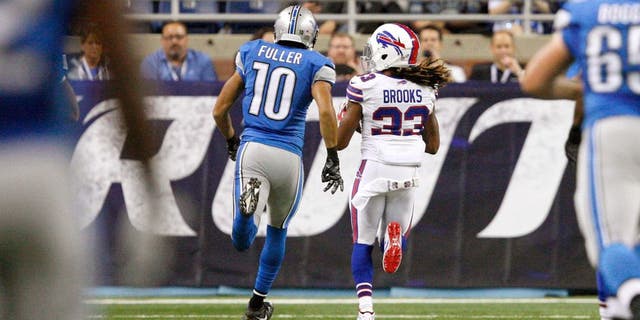 An interception returned for a touchdown is one of the most exciting plays in football. It's a complete momentum changer for both sides and usually has a huge impact on the outcome of a game.
In this case, it didn't lift the Buffalo Bills to victory -- not that the game counted anyway -- but it will be seen on highlight reels for the foreseeable future.
Bills cornerback Ron Brooks made one of the most ridiculous pick-sixes you'll ever see. Lions quarterback Dan Orlovsky hit Jeremy Ross on the outside for what appeared to be a completion. Only, Ross never came down with the ball cleanly as it popped out of his hands and into the hands of Brooks who was off to the races.
That is by far the easiest pick-six Brooks, or any cornerback, will ever have. No one came close to catching him and preventing the touchdown.