Big Ten suspends Iowa coach Fran McCaffery for 1 game for outburst, fines Hawkeyes $10,000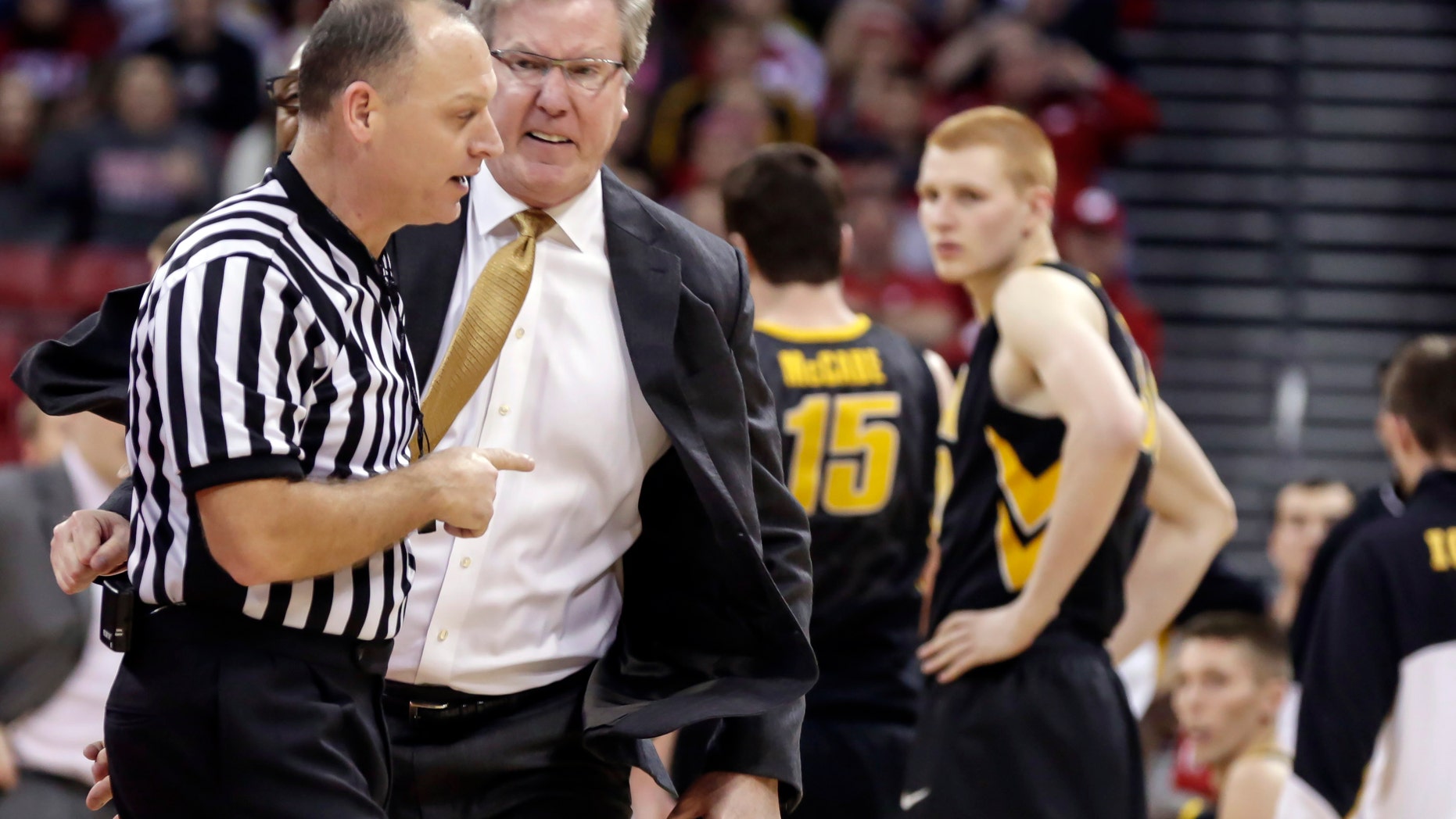 IOWA CITY, Iowa – The Big Ten has suspended Hawkeyes coach Fran McCaffery for one game and fined Iowa $10,000 for his outburst during Sunday's loss at Wisconsin.
McCaffery received back-to-back technical fouls and was ejected for arguing with officials midway through the second half. The Big Ten says in a release on Tuesday that McCaffery's actions violated the league's sportsmanship policy.
McCaffery will sit out Thursday's home game against Northwestern. Assistant coach Kirk Speraw will take his place.
McCaffery apologized for the second time in as many days Tuesday, saying he regrets his actions and accepts the league's decision. Iowa athletic director Gary Barta says that McCaffery has expressed his remorse for the incident and adds that the coach has his full support moving forward.