Big East previews: Is Villanova ready to step it up in March?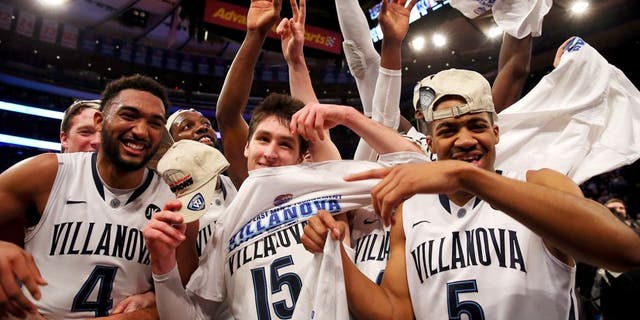 NEW YORK -- The loss was stunning, the kind that can unravel a program, not just wreck a season.
Clearly, Villanova wasn't the program it thought itself to be. Even the most passionate Philadelphia college hoops junkie would be delusional to think otherwise.
The loss, some thought, rendered the Wildcats' Final Four run in 2009 -- their first since winning the 1985 national title by shocking fellow Big East member Georgetown in what was arguably the most staggering upset in NCAA championship game history -- an anomaly.
The loss in question was last season's NCAA Tournament upset by the N.C. State Wolfpack in the third round. That 71-68 defeat ended 'Nova's season for the ages a few weekends too soon. 'Nova, a No. 1 seed, shot 31 percent in that game. Clank City.
Ranked as high as No. 2 last season and having set a school record for wins, Villanova packed away its 33-3 season with the regret of losing in the third round.
"We could have had (the bad) game in the middle of the season at DePaul,'' said star guard Ryan Arcidiacono. "But we had it in March.''
The dialogue came fast and furious: Villanova was a regular-season heavyweight but an NCAA Tournament flyweight, having not made it out of the first weekend since that 2009 run.
"What was painful about that loss is that every practice we focus on winning that one game in which the shots aren't falling, the calls are going against us, the ball isn't bouncing our way and we find a way to win with that blue-collar mentality,'' Villanova associate head coach Baker Dunleavy told FOXSports.com. "We played that way, and it just wasn't good enough. Credit N.C. State. That's what makes the NCAA tournament so emotional. Only one team goes home with a win.
"We were disappointed for our players because they had done everything we had asked of them. But that loss didn't define our season or our program. We've experienced enough highs and lows here to know what Villanova basketball is. We feel good about where we are, but it wasn't always that way.''
Which brings us to the loss that motivated Villanova to become one of the nation's most successful regular-season teams over the last two years, posting a stunning 62-8 record in that time. Villanova didn't merely lose to Columbia -- yes, Ivy League Columbia -- on Nov. 20, 2012, the Wildcats lost by 18. At home.
At that point, the mere thought of making an NCAA tournament would have seemed, well, delusional. But Jay Wright went back to what worked in 2009. He focused more on recruiting what he calls "basketball players," not necessarily athletes that look great getting off the bus.
He has the program exactly where he wants it. Almost.
Villanova was the unanimous choice to win the league in the Big East coaches' preseason poll. Georgetown, Butler, Xavier and Providence round out the top five. The league believes it has several teams that can be factors in March and isn't shy to say so.
"We're fully committed to nothing short of a national title in men's basketball,'' said Big East commissioner Val Ackerman.
The Wildcats won't go 16-2 in league play again this season. Wright needs to replace JayVaughn Pinkston, Dylan Ennis and second-round NBA draft pick Darrun Hilliard. He has guard Jalen Brunson, the league coaches' preseason pick for Freshman of the Year, ready to roll with first-team guard Arcidiacono and center Daniel Ochefu.
The question is, can Villanova roll in March?
"It would be a great thing for our senior legacy at Villanova,'' said Arcidiacono. "If not, I'm not going to say my career was a disappointment or anything like that. We have a lot of goals this season -- some of them have to do with March. But if you only think about March, you'll never enjoy the moment.''