Best friends Jordan Allen and Justen Glad are the future for RSL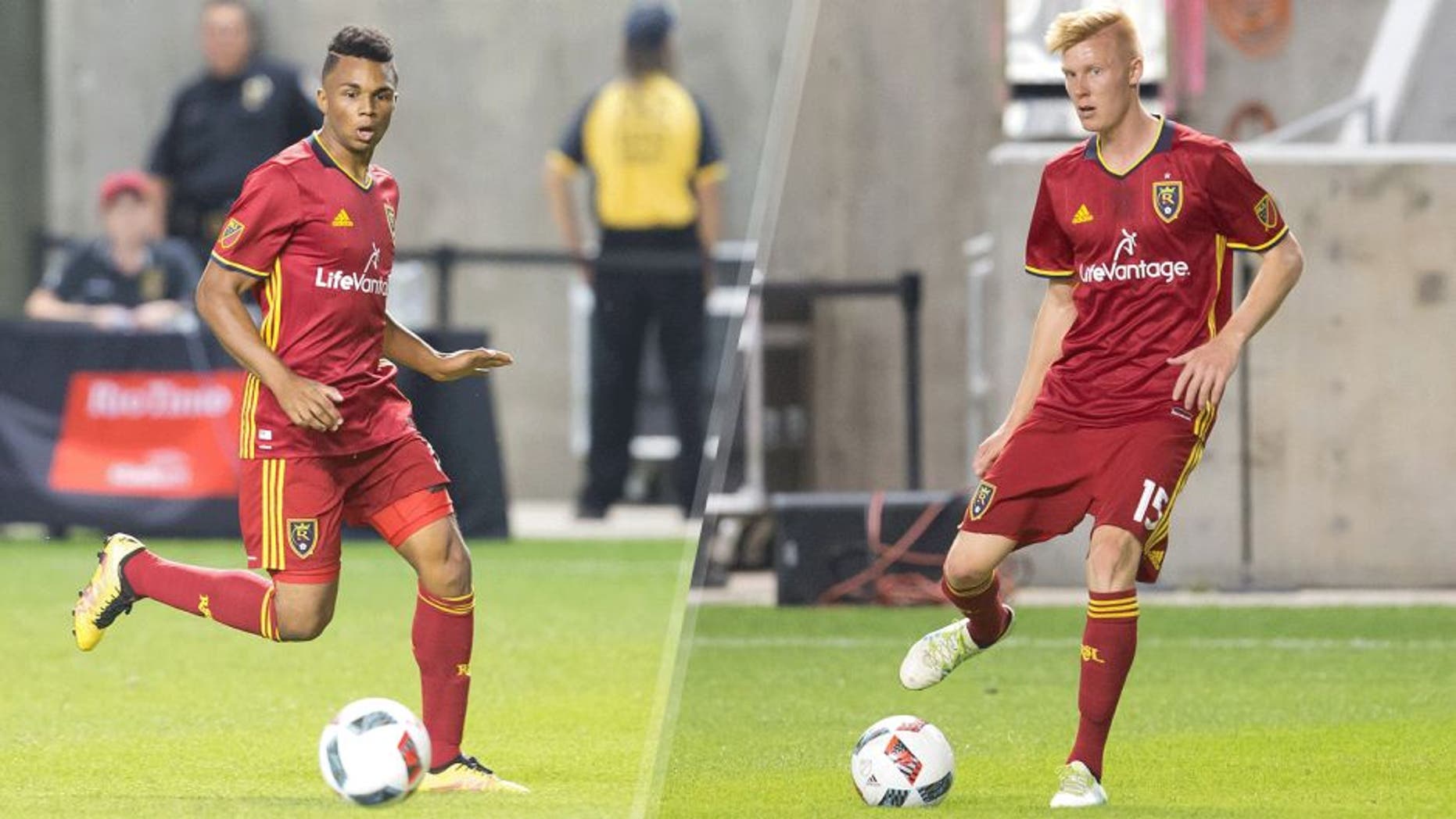 Jordan Allen and Justen Glad are two of MLS's brightest young stars. The Real Salt Lake homegrowns have their club in playoff contention, they're playing in the Homegrown Game together, and despite their very different personalities, they're pushing each other to be better players every step of the way.
Allen, a versatile 21-year-old attacker, is a reserved, serious young man, whose exuberance on the pitch is contrasted by his quiet demeanor off it. Glad, an uncompromising center-back, is a 19-year-old always ready for the next joke.
Allen's versatility has been a boon for Real Salt Lake, and the "Swiss Army Knife" is happy to continue to improve his soccer IQ by playing in a number of positions. The effects of moving around the pitch can often be detrimental to young players though, and when asked about whether his ability to slot into multiple positions hurts or helps his development, Allen was honest.
"It's a little bit of both," Allen said. "Anytime I end up playing one position for an extended period of time, I think it's noticeable that I start getting more comfortable and I start playing better, just because I'm getting reps in the same types of positions.
"Playing in a bunch of different positions also kind of opens up your eyes a bit, improves your soccer IQ. So for me, it's just been about working with the coaching staff to find the right balance and make sure I'm still developing in the right way, and also contributing to the time in a positive way."
Despite all that, he knows where he wants to play.
"For sure, in more of an attacking role. Whether that's a winger, or an attacking mid, I think I'm just naturally more of an attacking player. If anything, I can play as an outside back because of the amount of soccer I've watched, and my soccer IQ, but I'm definitely more comfortable in the attacking half."
While Allen likes going forward, Glad is a defender. But despite their many differences on and off the pitch, they're still best friends. Allen called him his "little brother."
"This is our third year together and we've kinda gone through ups and downs. Being the two younger guys on the team, we have that natural bond."
Glad echoed the sentiment, saying Jordan "keeps him in check" and out of trouble off the pitch. The 19-year-old laughed through the description of his off-field life playing Call of Duty and FIFA with his teammates, but when it came to the footballing aspect, he got serious.
"We have a lot of younger guys who are ready to work, and ready to prove themselves. And having that at RSL is big time, because everyone's always trying to put in a little extra work, whereas maybe some other older players, towards the end of their careers, they don't want to do the extra sprint, the extra fitness, the extra touches on the ball. Even having Jordan around, getting those extra touches at the end of practice, is big time."
Despite that, they're not playing 1v1.
"I don't wanna to have to break his leg or anything," Glad said while chuckling.
RSL will be doing everything they can to make sure that both of them stay fit and are a part of the club for the long haul. Whether on or off the pitch, the duo are part of RSL's future. And you can bet the best friends hope they stay together too.
MORE FROM FOX SOCCER