Bengals not resting on their laurels against Ravens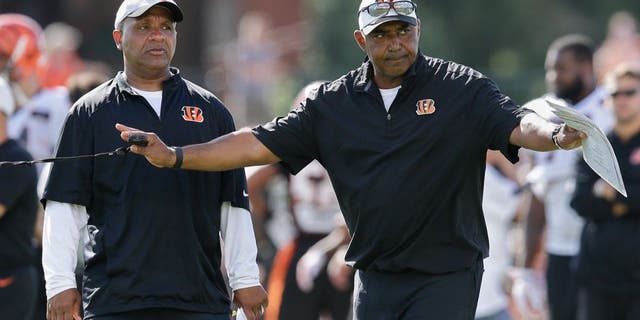 The Cincinnati Bengals can finish no lower than the third seed heading into the AFC playoffs, but they don't plan on taking it easy in the regular season finale against Baltimore.
Head coach Marvin Lewis said his team will be all systems go on Sunday, even with a handful of players whose nagging injuries would benefit from an extra week off. If everything plays out as hoped this Sunday, the extra week of rest will come in the postseason in the form of a first-round bye.
As a result of Sunday's loss in Denver, the Bengals now need the Broncos to fall at home to San Diego (4-11) to have any chance of a bye. If Cincinnati loses as well, it would still back in as the No. 2 seed if Kansas City (10-5) beats Oakland (7-8).
After all of the upsets last week, anything can happen, but left tackle Andrew Whitworth wants a 12th win regardless.
Despite their 5-10 record, the Ravens will be looking to spoil things as they did last week for Pittsburgh. After seeing what backup quarterback Ryan Mallett did to the Steelers, defensive end Carlos Dunlap knows his unit can't afford to take Baltimore lightly.
"We're going to go out with the mindset that the Baltimore Ravens aren't looking at our record and we're not looking at their record," he said via Bengals.com. "We know that it's going to be tough, hard-nosed AFC North football. That's exactly what you're going to get."
And after the game, the entire locker room will be cheering for the Chargers and Chiefs.