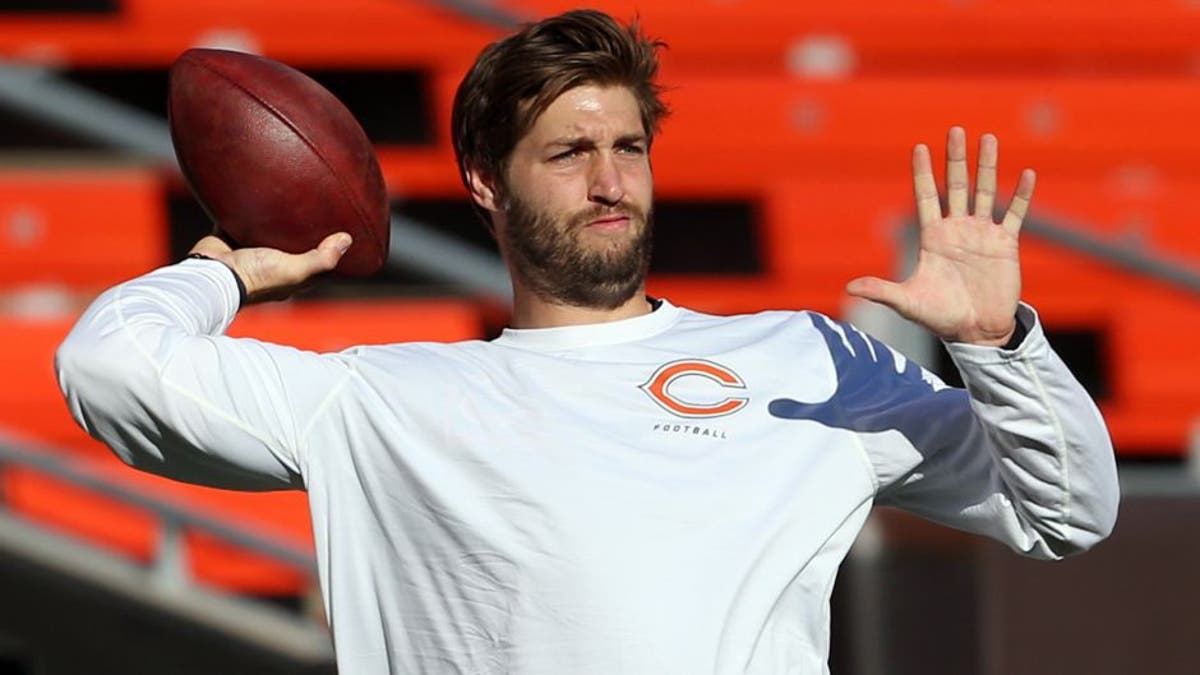 Most of the reports on Jay Cutler coming from Chicago Bears training camp this summer have been positive, which is somewhat surprising since the veteran quarterback was much-maligned for his role in the team's 5-11 finish last season.
Chicago's new coaching staff under John Fox, which was installed this offseason, has been encouraged by Cutler's performances in practice so far. Bears quarterbacks coach Dowell Loggains is one, in particular, who has worked closely with Cutler since the spring and likes what he sees.
"We're excited about the progress he's making," Loggains said, per Adam Jahns of the Chicago Sun-Times. "But it's a challenge everyday to continue to improve. You never stay the same."
Loggains touted the 32-year-old passer's physical ability, which was never really in question. As is the case with many starting quarterbacks, Cutler's critics mostly questioned his leadership and the mental aspect of his play.
"He was just a very talented player," Loggains said, via the Sun-Times. "It was obvious that he had all the tools to play at this level at a very high level."
Cutler must clean up his game in order to prove himself as a winning quarterback to the new regime. It would have cost the team $13 million to cut him this offseason, according to OverTheCap.com, but the Bears can start saving money against the salary cap by dropping his contract as soon as next year.
Entering the 2015 season, Cutler finds himself at a career-defining crossroads.
(h/t Chicago Sun-Times)