Barton scores 21 as Tennessee rips Vandy 76-38 for Vols' most lopsided win in series' history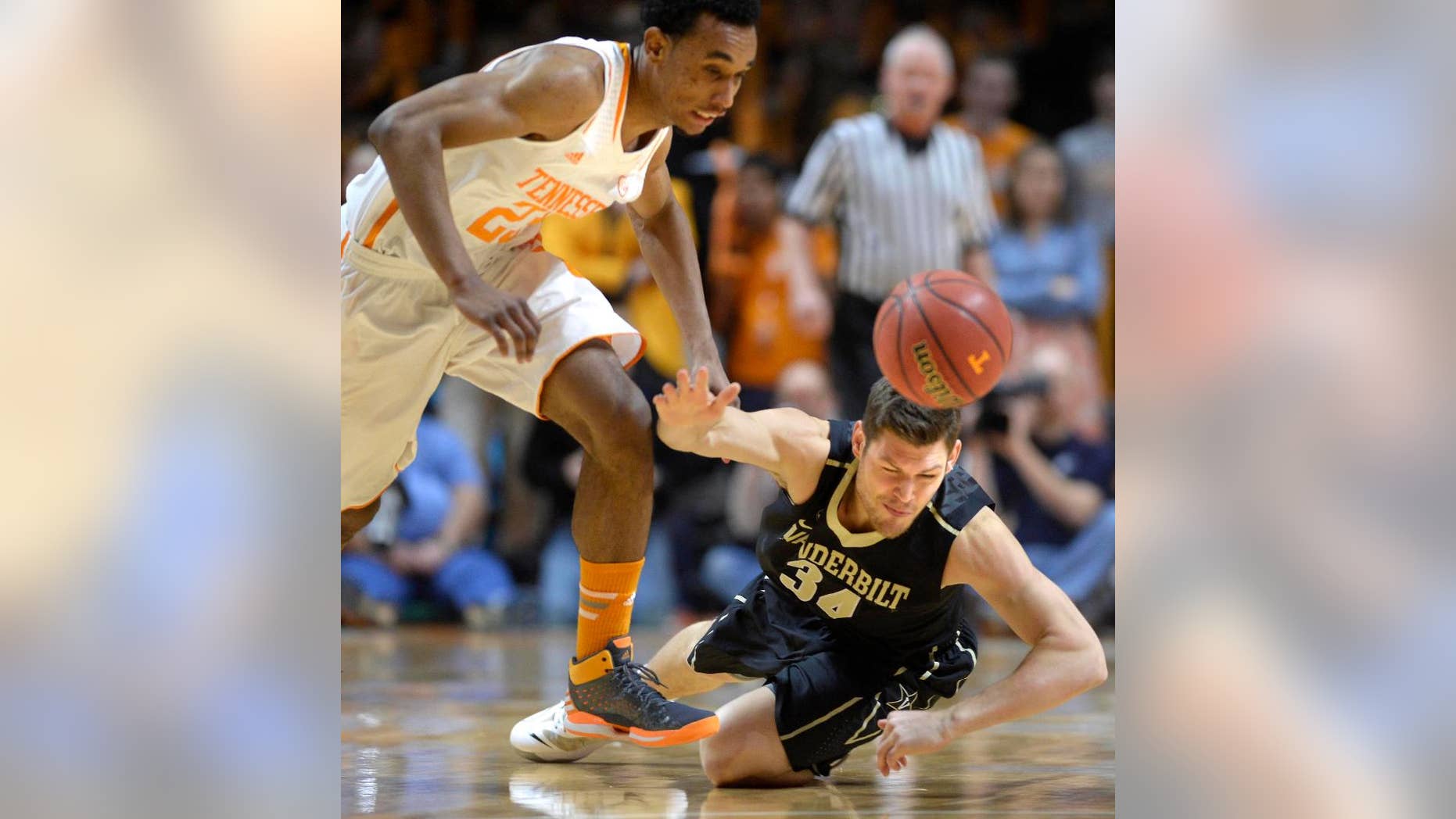 KNOXVILLE, Tenn. – Antonio Barton had a season-high 21 points and a career-high six assists Saturday as Tennessee trounced cold-shooting Vanderbilt 76-38 for its most one-sided victory in this rivalry's 185-game history.
Tennessee (18-11, 9-7 SEC) boosted its NCAA tournament hopes as Vanderbilt shot 22.4 percent (11 of 49). The Volunteers travel to Auburn on Wednesday and host Missouri on March 8 in their final two regular-season games.
Barton's 21 points were three off his career high. Barton scored 24 against Tennessee State while playing for Memphis on Jan. 2, 2011.
Jarnell Stokes added 12 points and 11 rebounds for Tennessee. Kyle Fuller had nine points for Vanderbilt (15-13, 7-9).
Before Saturday, Tennessee's most one-sided victory over Vanderbilt was a 56-21 blowout on Feb. 22, 1947. The most one-sided win by either team is a 108-68 Vanderbilt triumph on Jan. 8, 1991.
Vanderbilt finished the game with more turnovers (14) than baskets (11).