Arian Foster surprises his mom with a special message from The Rock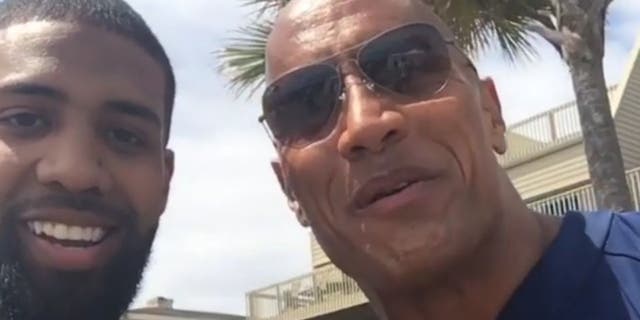 Bernadette Sizemore, mother of former Houston Texans running back Arian Foster, is a huge fan of WWE legend and actor The Rock. Foster kept his mother in mind while he was on set with The Rock, and asked the Great One to say hello on Instagram as an early Mother's Day present.
Foster then recorded Sizemore's reaction when she saw the video, and it was glorious.