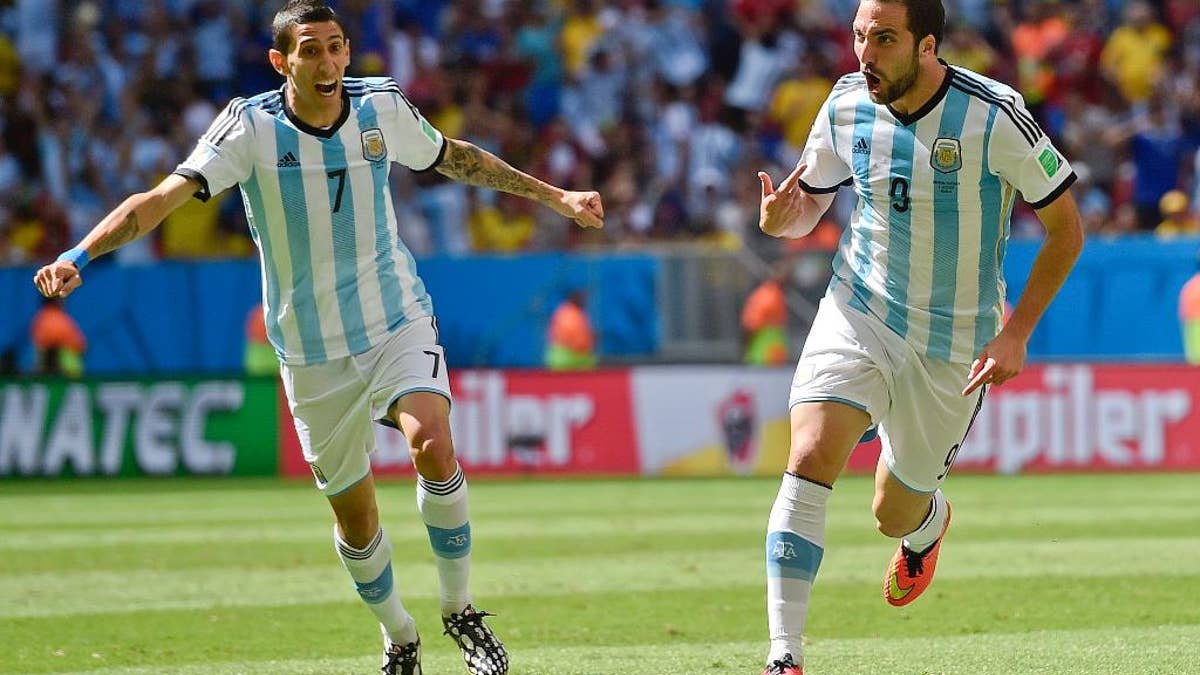 BRASILIA, Brazil – Argentina winger Angel di Maria is in doubt for the World Cup semifinals with a right thigh injury, possibly robbing the team of one of its best attacking threats.
Di Maria was substituted in the first half of Argentina's 1-0 win over Belgium in the quarterfinals on Saturday. Argentina coach Alejandro Sabella says the Real Madrid midfielder will have medical tests on Sunday to discover the extent of the injury.
Sabella says Di Maria is "vital to us."
Di Maria scored Argentina's winning goal in the second round against Switzerland and was responsible for the pass that was deflected into the path of Gonzalo Higuain for the decider against Belgium at Estadio Nacional.
Higuain says Di Maria is "a key player in this project."