Appeal delay? Utley still could be in Dodgers' Game 3 lineup vs. Mets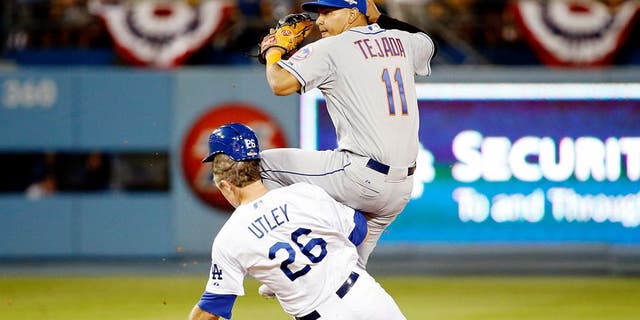 The Los Angeles Dodgers could have infielder Chase Utley available for Monday's Game 3 of the NLCS against the New York Mets after all, FOX Sports Insider Ken Rosenthal reports.
That's because Utley's appeal of his two-game suspension for his takeout slide that broke Mets shortstop Ruben Tejada's leg in Game 2 might not be heard Monday.
CBS Sports first reported that the league wants the hearing to take place as soon as possible, but the players' union would like more time to prepare.
Utley's two-game ban was announced Sunday evening by MLB executive Joe Torre. Soon after, Utley's agent said his client would appeal, calling the punishment "outrageous and completely unacceptable."