Aljamain Sterling wants Bryan Caraway upon return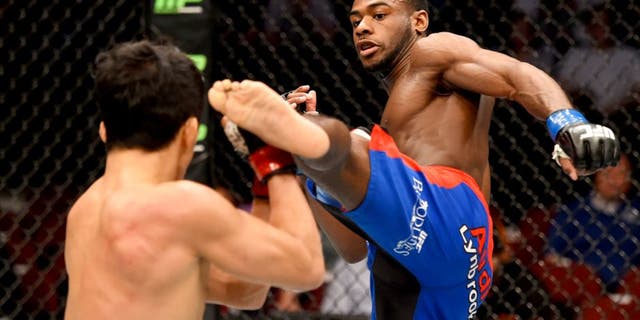 UFC bantamweight Aljamain Sterling wants to fight Bryan Caraway, next, according to a report on the latest episode of UFC Tonight. The Serra-Longo fighter is undefeated in 11 professional fights and has won his first three UFC contests.
Most recently, he submitted Takeya Mizugaki with an arm-triangle choke in April. Caraway fought and lost a split decision to the former world title challenger Mizugaki in 2013.
Since then, however, Caraway has won three of his last four fights. Late last month, Caraway won a decision against Eddie Wineland in Chicago.
Sterling's manager Jason Rivera brought the news to UFC Tonight, and also said that the fighter has undergone groin surgery but expects to be cleared for full training in the coming week.