Alabama Crimson Tide walk-on is battling an eye-eating amoeba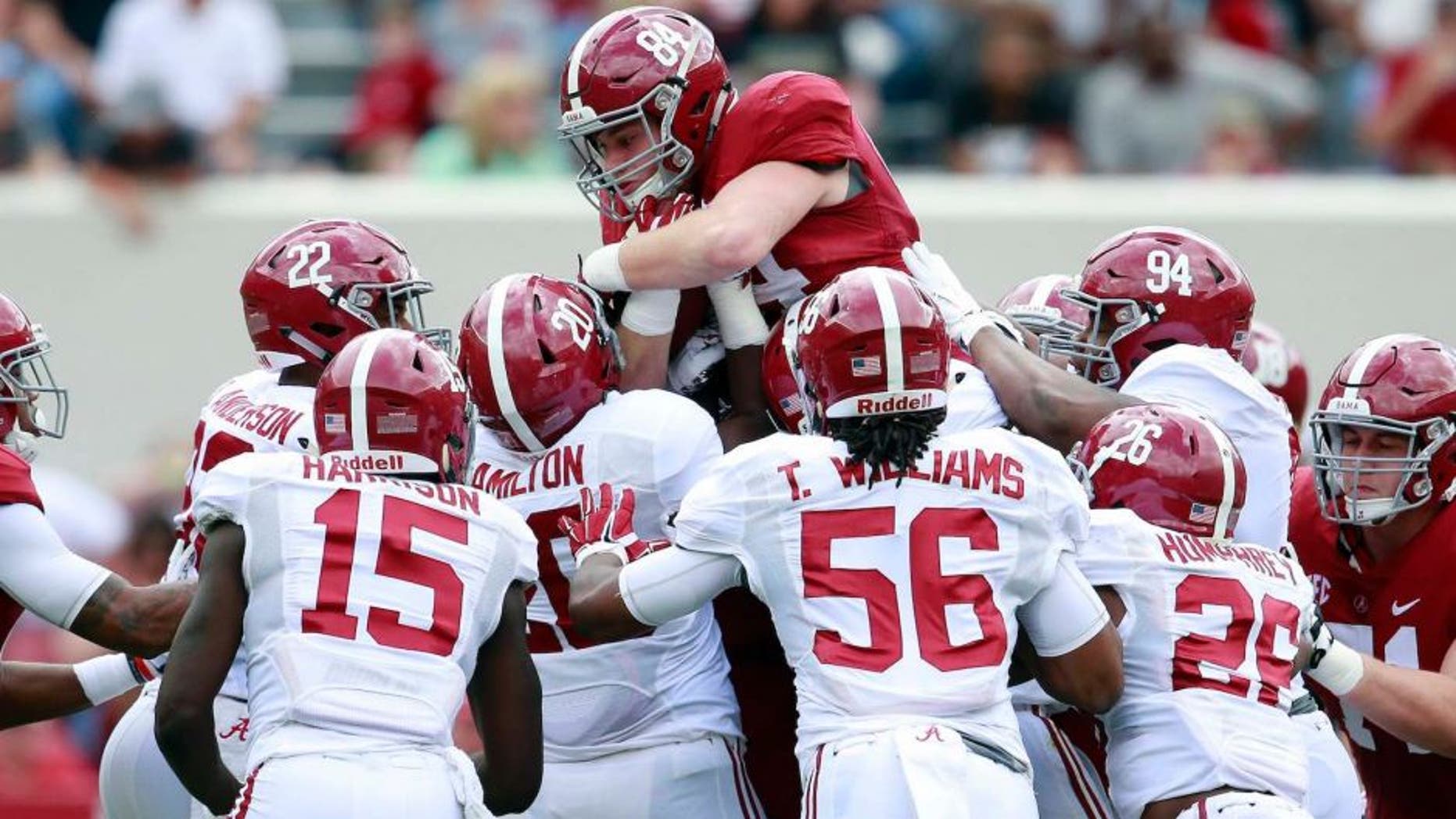 Alabama's spring game, or A-Day, was held on Saturday, and it featured a walk-on long snapper who played through a horrifying medical condition. Redshirt freshman Ryan Parris was a limited participant due to parasitic amoeba eating his left eye, forcing him to wear a specialized pair of glasses.
That hasn't stopped him from fulfilling his dream of playing college football at Alabama, though. Though it's unclear what his status will be for the upcoming season, Parris is expected to take part in the team's offseason conditioning program -- a step in the right direction.
What makes his battle even more impressive is the fact that last week he was declared legally blind in his left eye because of the amoeba.
"We really just bombed his eye with medicine," Butch Parris, Ryan's father, said via AL.com.
The condition can cause complete blindness, and although his father says he's expected to make a full recovery, he's not "out of the woods yet."
Parris has showed a great deal of toughness through all of this, from A-Day to his hopes of playing football once again. His story is also one that can help prevent others from contracting this condition. It's unknown exactly how the amoeba began taking over his eye, but his father suspects it was because of improper washing of his contact lenses.
"It could have been any number of things, and we'll never really know for sure," he said. "But the highest risk group to get this are teenagers wearing contacts. Because teenagers are less likely to wash their hands properly and less likely to clean them properly."