After loss, US women's soccer goalie Solo calls Sweden 'cowards'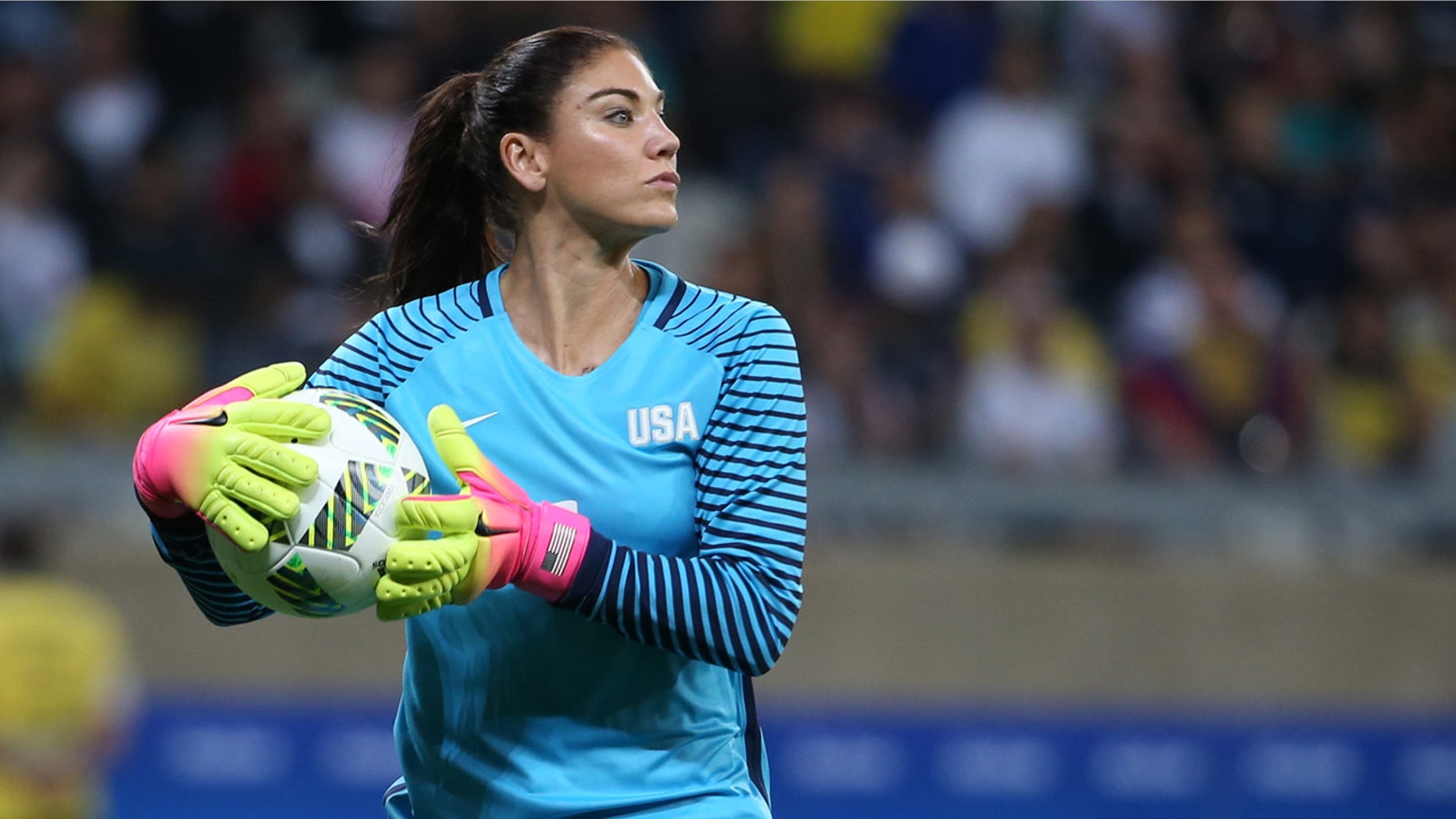 Moments after the U.S. women's soccer team were ousted by Sweden in the Olympic quarterfinals Friday, controversial goalkeeper Hope Solo lashed out at her victorious opponents.
"I thought we played a courageous game," Solo said. "I also think we played a bunch of cowards. The best team did not win today. I strongly and firmly believe that."
The Swedes beat the U.S. 4-3 on penalties following a 1-1 draw in the quarterfinals. The result means the world's top-ranked team will miss out on an Olympic medal in women's soccer for the first time.
"It's OK to be a coward if you win," responded Sweden coach Pia Sundhage, the same woman who coached the United States to back-to-back Olympic gold medals in 2008 and 2012.
"Sweden dropped off. They didn't want to open play," Solo said, explaining why she criticized her opponents. "They didn't want to pass the ball. They didn't want to play great soccer."

"They played more attacking football then we did. We defended very well," Sundhage responded. "And the fact that there were only two goals and it went to penalty kicks said something about our defending. The U.S. played better in the attack, we played better in the defense."
Solo's remarks were criticized as poor sportsmanship by Julie Foudy, a two-time Olympic gold medalist and two-time Women's World Cup winner.
"To call them cowards for playing a tactically smart game is ridiculous and classless," said Foudy, now an ESPN analyst"and it really doesn't represent the house that we built with the U.S. team."
The remarks were only the latest controversy to engulf the mercurial Solo, who was booed by Brazilian fans for voicing her concerns about the Zika virus before the Games. Last year, she was suspended for 30 days by U.S. Soccer after her husband, former NFL tight end Jerramy Stevens was arrested for DUI while driving a team van with Solo as a passenger.
In 2014, Solo faced domestic violence charges after allegedly attacking her half-sister and her teenage nephew. The charges were eventually dismissed.
A few hours after the match, Solo posted on Twitter and seemed to feel some remorse, but she stopped short of apologizing.
"Losing sucks," she wrote. "I'm really bad at it."
The Associated Press contributed to this report.