9 players who should be moved before the MLB trade deadline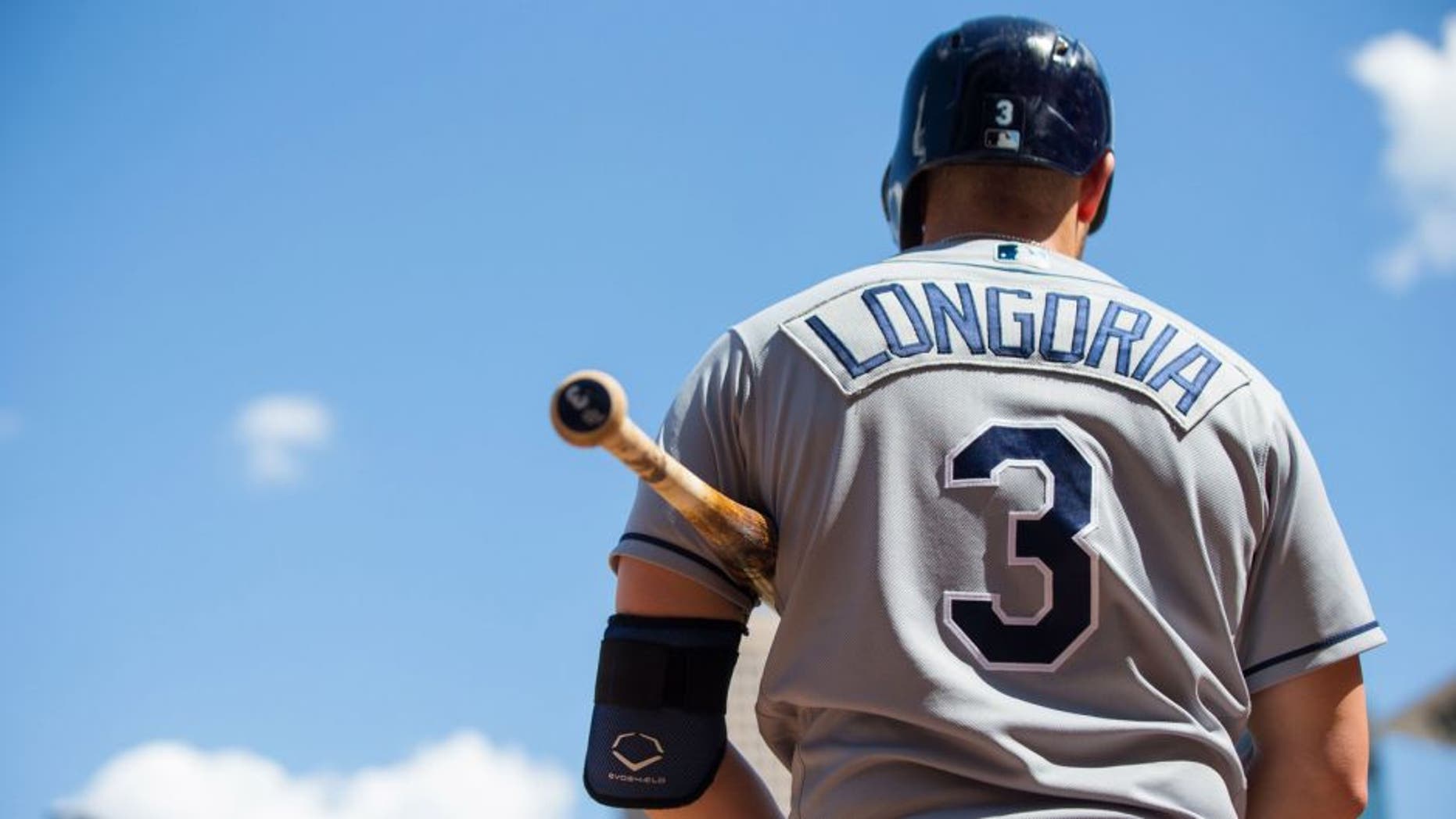 The Major League Baseball non-waiver trade deadline is nearing, and there are dozens of players on the trade block.
But there are some players who are not being discussed amid the endless trade rumors, for a variety of reasons.
So let's suspend disbelief, for a moment, and take a look at the nine players who should be traded in the coming weeks:
Evan Longoria
The Rays are in a franchise nosedive, and Longoria, as loyal to the franchise as he might be, shouldn't be subjected to (at least) another three years in the AL East cellar.
The 30-year-old third baseman is having another tremendous season, posting a 130 wRC+ so far, and while his position isn't one of tremendous need amongst contending teams, he would improve almost any team that would acquire him.
Longoria's contract runs until 2023 at a reasonable $16 million average per season, starting next year. He has 10-and-5 rights that kick in to start the 2018 season, so the Rays would be well served to move him sometime in the next year.
The Astros could use a third baseman, but it's unlikely that they'd go after a long-term solution at third, as top prospect Alex Bregman is on the cusp of coming up to the Majors.
But the Cleveland Indians, who are currently starting Juan Uribe at third, would be a great fit for Longoria. While Cleveland is usually conservative at the trade deadline, this would be the kind of move that would tell the rest of the league that they're a force to be reckoned with in 2016 and beyond.
Brandon Phillips
This is a far-fetched one. Phillips would normally be a rock-solid candidate to be traded this season -- he's a veteran who hasn't won a ring with a year-and-a-half left on his contract with a bad team who can provide something better than average to a contending team.
But Phillips has a no-trade clause he's reportedly not keen to waive. He's been a below replacement level player in his age 34 season, and he has a hairline fracture in his left hand.
The Reds have no chance of contending this season (or next, or next) and might be interested in seeing how second base prospect and first-round pick Alex Blandino would perform in the Majors, though that would expedite his timeline. Either way, the Reds have no reason to hold onto Phillips.
The Blue Jays and Royals could use a player like Phillips, who no doubt could be bought on the cheap this summer. A change of scenery could reverse Phillips' poor fortunes this season, but it seems like a far-fetched move.
Yasiel Puig
The only member of this list that is on a winning team, Puig is in the midst of a replacement level season, and the Dodgers, who, despite a torrent of injuries, still have a glut of outfielders -- which means they can afford to trade Puig. The Dodgers in all likelihood won't, but a change of scenery could help Puig return to the form he showed early on in his career.
The Dodgers don't need prospects, but dealing Puig for a Major League pitcher -- it doesn't matter if it's a bullpen or rotation guy -- should be welcomed. The experiment is over; it's time to move on for both parties.
Chris Archer
Many of the same things said about Longoria apply to Archer: The Rays aren't going anywhere, and Archer need not be around for the misery.
Archer has fed into some of that misery this year -- the Rays ace has been poor this season, posting an average game score of 51 (you get 50 for starting a game), with a WHIP of 1.41, and an ERA of 4.68. But the market for starting pitching is so dire this July -- it's a seller's market of epic proportions -- that the Rays wouldn't necessarily be selling low on the 27-year-old righty.
Archer is under team control until 2021 with a total of $35 million to be paid -- a total bargain, which should help drive up his price. There would unquestionably be close to a dozen teams interested.

Joe Mauer
Mauer is a Minnesota boy who has a full no-trade clause in his contract, which runs until the end of 2018. He's nowhere near the player he was when he was the MVP of the American League in 2009 -- he's averaged 100 wRC+ over the last three years.
In short, he isn't going anywhere. But boy, the Twins should try to move him.
Moving Mauer would show that the Twins are entering a new era, one they've been trying to enter for the last few years without going all-in.

Mauer hasn't caught since 2013, but returning to behind the plate could salvage some of his value, because he's certainly not worth the money -- $23 million a year -- at first base. But it all rides on him.
Where would Mauer be interested in going? Who would want him? Those answers aren't easy to come by, but we can all agree that Mauer should be wearing a new uniform.
Carlos Gonzalez and Nolan Arenado
It's sad watching these two elite players compete for a team that has no chance anytime soon. The Rockies haven't been able to put a viable team on the field for five years, averaging 93 losses a year during that span. CarGo and Arenado are arguably the only reasons they were able to get those 69 wins annually.
Let them be free.
Arenado is under team control for three more years, after which he will almost certainly look to get out of Colorado at age 29. The Rockies could pilfer a farm system of every arm they have in an Arenado deal.
CarGo is 30 and is a free agent after 2017. He's due $20 million next season but to acquire a player who is hitting .316 with a gaudy .911 OPS, that's a bargain. Teams would line up around the block to get the three-time All-Star.
The Rockies' plan isn't working. They need to rebuild in earnest, and that means loading up on a nearly excessive amount of arms -- a quantity so high that the Rockies can't help but produce a few viable Major League players.
Albert Pujols
There's no way in the world that anyone would take on Pujols' contract, right?
It's the biggest albatross in MLB, with five years and $140 million remaining on his deal, with a $10 million bonus due at the end. That contract will run until Pujols, who is marginally better than a replacement player this season (0.2 offensive WAR), is 41. Who would touch that? No one. But the Angels can't really afford to keep him around any longer. L.A. should look into offloading any of Pujols' contract they can, even if they get nothing in return.
Who would take on any of it? No one with a right mind -- luckily for the Angels, not every team has a right mind.
Ryan Braun
We might have forgotten about Braun, but he's still one of the top left fielders in baseball. His contract makes him hard to move, as he's set to receive $72 million over the next four years, but given his production -- .313/.368/.507 -- he could be attractive in a trade, especially if the Brewers maintain some of the salary.
Houston, the White Sox, and Baltimore would all be solid fits for Braun, who would no question improve a team that's in the playoff hunt. The Brewers will not be part of that class anytime soon, so there's little reason to keep him around town -- especially if they move catcher Jonathan Lucroy.