5 potential transfer targets for Antonio Conte at Chelsea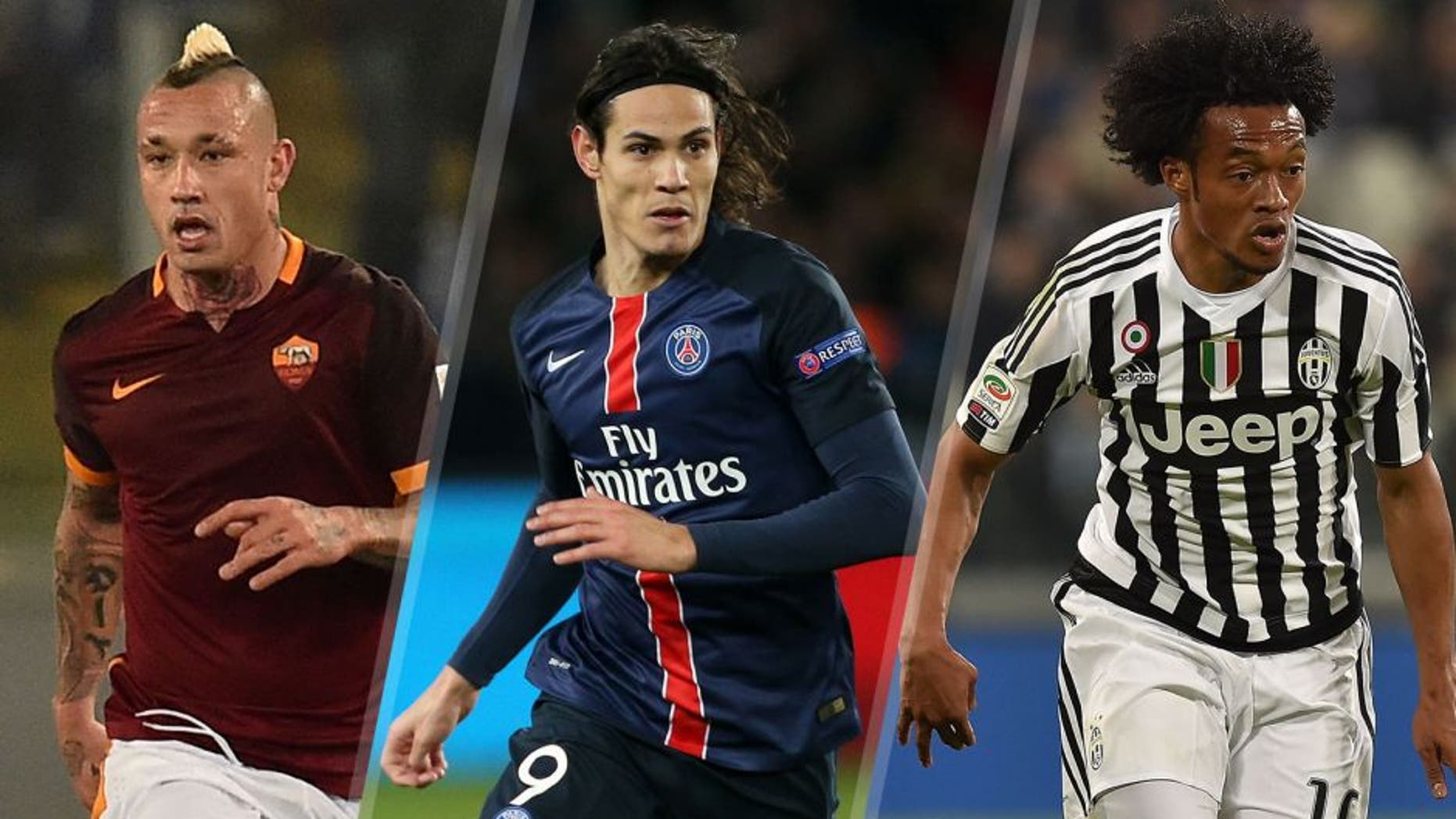 It's officially official: Antonio Conte will be the Chelsea manager. He was granted a three-year contract, and will take the reins after this summer's European Championship.
The 46-year-old becomes the fifth Italian to manage the Blues, and though much of his concentration will rightly be on guiding the Azzurri to a deep run in France in two-months' time, it's never too early to ponder what changes he may want to instill to reestablish the fear factor at Stamford Bridge.
What was once considered a fortress --€" with Jose Mourinho at the helm, Chelsea went 77 games unbeaten in league play at one point -- has been anything but. This season alone, four of their nine Premier League defeats have come at home, and it's left them sitting in 10th position, 10 points back of Champions League places.
Translation: It will take an epic collapse from the teams above them for the Blues to have any sniff of securing a spot in the Europa League, let alone the Champions League.
With that in mind, who could Conte successfully lure to the blue sector of London? Here's a purely speculative take on five prospective targets:
Radja Nainggolan
A dogged work ethic, an acute tactical brain and the aptitude to build team morale have all contributed to Conte's managerial success through the years. Fortunately for him, Nainggolan possesses comparable qualities as a player.
The Belgian has displayed his true mettle and versatility as a traditional box-to-box midfielder in the heart of Roma's setup. Though he doesn't put up some of the most flashy numbers, Nainggolan has developed tremendous instincts in his ability to transition from defense to offense. He's pacey, has quick feet, has the vision to thread the needle and can put in a tackle.
The 27-year-old is also known as the 'Ninja,' so, all things considered, his physical style of play and tireless work ethic on both sides of the ball would make him a welcome addition at Chelsea.
Marquinhos
Amid a turbulent campaign, Chelsea's defensive concerns have only escalated as the season has transpired.
Beginning last summer, the Blues were heavily linked with a move for booming Everton defender John Stones before the deal ultimately fell through. Having lost Kurt Zouma to an ACL injury in early February and John Terry heading for the exit door at the end of the season, Conte will certainly have to evaluate the state of the club's back line during the summer window.
At just 21 years of age, Marquinhos has done well to carve out a niche for himself at right back with runaway Ligue 1 champions Paris Saint-Germain. With fellow countrymen Thiago Silva and David Luiz forging an inseparable partnership at center back, the Brazilian's light frame, positioning, composure under pressure and reading of the game (we could go on) has allowed him to ably slide to the right side along the back four.
Seeing as Conte is a firm backer of the 3-5-2 formation -- the cornerstone that led to Juventus' three successive Serie A titles from 2011-2014 -- Marquinhos' aforementioned traits could lend themselves to that arrangement and would make for a seamless transition should Conte elect to experiment with it.
Juan Cuadrado
Let's face it: Cuadrado's initial stint in the Premier League under Jose Mourinho was less than impressive. Leave it up to Max Allegri, however, to give the Colombian an outlet to shine.
Juventus acquired the 27-year-old on loan (with an option to buy) and has reaped the benefits ever since. Possessing fine dribbling ability and speed to burn --€" just ask Bayern Munich --€" unlike most others in the club's current setup, Cuadrado has proved to be a unique and dynamic asset to the Old Lady. Some of his breakout performances have arisen in the Champions League, most notably against Manchester City and the Bundesliga leaders.
It's also worth reminding that before parting ways with Juve, Conte's major point of difference with the club surrounded some of the transfer market activities, namely, with regard to Alexis Sanchez and, you guessed it, Cuadrado, neither of which were acquired. So, you can bet your bottom dollar the Italian is licking his lips at the thought of prying him back from the Serie A top-dogs.
Edinson Cavani
This one comes with a little bit of a caveat.
Should Zlatan Ibrahimovic, who's left his future up in the air, opt to not extend his contract with PSG, Cavani would most likely remain in the French capital. On the flip side, a scenario that includes Ibrahimovic staying put could continue to stunt the Urugayan's career growth.
Since joining from Napoli, where he amassed 78 Serie A goals in 104 appearances over the course of three seasons and featured prominently as a natural, central striker, Cavani's role with the Parisians has altered with Ibrahimovic running the show.
Granted, 48 goals in 76 Ligue 1 matches is still a considerable feat given the number of times he's provided for Laurent Blanc off the bench, but the 29-year-old will surely feel he has more to give in a more leading role.
Conte, who found himself depending on his midfielders to generate a good chunk of scoring chances during his reign at Juventus until Carlos Tevez joined, demands nothing less than 100 percent commitment from his players. He'll get all of that and more from Cavani, guaranteed.
Paul Pogba
Perhaps more a leap of faith than a certainty, it's unclear whether Pogba, who won two Scudettos and an Italian Super Cup under Conte, would be tempted by the Italian's move to west London.
Following a sluggish start to the season, the 22-year-old's form picked up steam. The France international has long been regarded as one of Europe's rising stars, and having been linked with Chelsea in the past, Conte's arrival could perceivably be the tipping point necessary to prod him into a move back to England.
After all, it was Conte who plucked Pogba from Manchester United back in 2012, so who's to say it can't happen again?