49ers' Trent Williams ejected after slamming Eagles player in scuffle, benches clear in response
With Eagles crushing 49ers, frustration boiled over for Williams
San Francisco 49ers All-Pro left tackle Trent Williams lost his cool during a scuffle during the NFC Championship Game on Sunday, slamming a Philadelphia Eagles player, which led to his ejection late in the fourth quarter.
The scuffle began when 49ers receiver Deebo Samuel and Eagles safety K'Von Wallace had each other's facemasks in their hands following a play. As they were jawing back and forth, neither would let go, which led to more players on each side trying to break things up.
Williams was fed up with Wallace and grabbed him from behind, throwing him to the ground, and the scuffle almost turned into something worse.
CLICK HERE FOR MORE SPORTS COVERAGE ON FOXNEWS.COM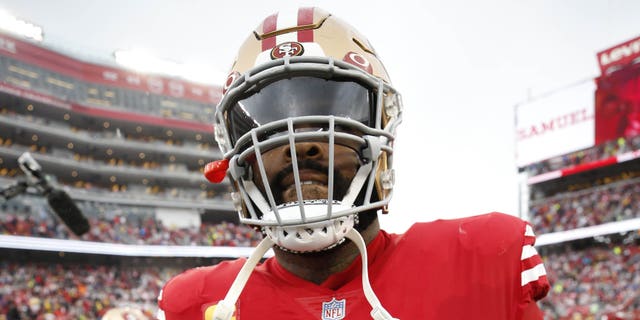 Both the Eagles' and 49ers' sidelines ran onto the field, leading referees to yell at them to return over the Lincoln Financial Field sound system.
It was a frustrating game for San Francisco as they were demolished by Philadelphia, 31-7, to fall short of the Super Bowl yet again.
49ERS' BROCK PURDY FORCED BACK INTO NFC CHAMPIONSHIP AFTER LEAVING WITH ELBOW INJURY
Most of the frustration centered around the offense's struggles after losing starting quarterback Brock Purdy due to an elbow injury. Then, his replacement, backup Josh Johnson, suffered a concussion and was ruled out the rest of the game.
That forced Purdy back under center, but because of his injury, he was unable to make passes downfield, rendering the 49ers' offense one-dimensional.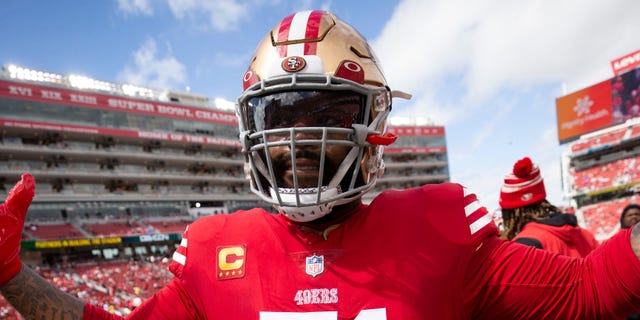 Head coach Kyle Shanahan tried his best to get creative, but the Eagles sniffed out every chance they had to do so and that resulted in the 49ers sending their defense on the field quickly.
EAGLES TROUNCE 49ERS TO WIN NFC CHAMPIONSHIP, ADVANCE TO SUPER BOWL
The lack of offense and seeing how the game was trending all led to that moment, and Williams lost his cool.
The Eagles are heading to the Super Bowl for the first time since their victory over the New England Patriots in 2018 to capture the franchise's first Vince Lombardi trophy.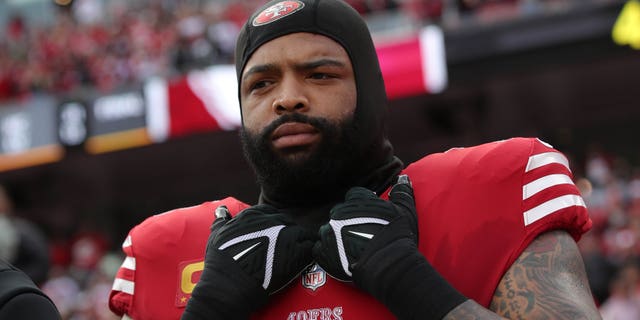 CLICK HERE TO GET THE FOX NEWS APP
They will face the AFC Championship winner between the Kansas City Chiefs and Cincinnati Bengals.