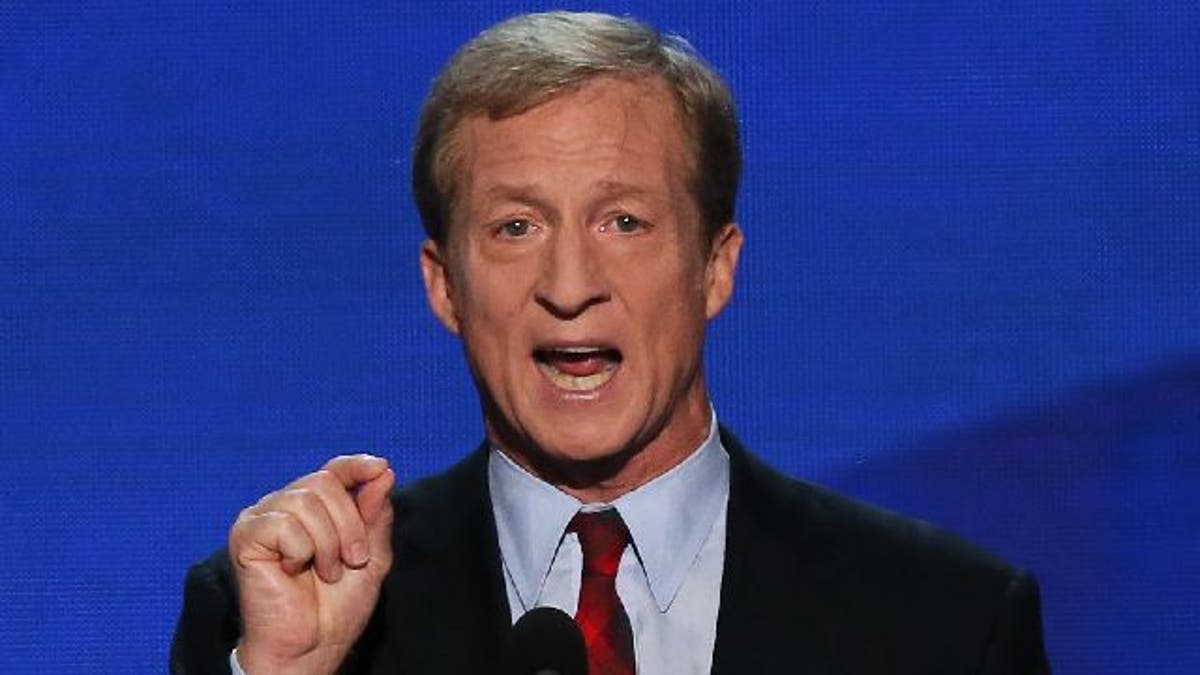 In the wake of California Democratic Sen. Barbara Boxer's announcement that she will not run for re-election in 2016, reporters on Twitter are abuzz with speculation that liberal billionaire hedge fund tycoon Tom Steyer could enter the race to replace her.
In 2014, Steyer and his wife were the top individual political donors in the country, spending nearly $75 million dollars on Democratic candidates who shared their view that global warming was the preeminent threat facing America. That money pretty much went down the drain as Republicans swept into control of the Senate.
Besides environmental issues, Steyer is a big advocate of raising taxes on the rich. In fact, he is so passionate about the cause he reportedly choked up in an interview with CNN while discussing the issue.
In the past, Steyer has been mentioned as a possible treasury or energy secretary for a Hillary Clinton presidential administration.
But if Steyer enters the race to replace Boxer, he will likely not be the only Democratic candidate in the field. Other names that have been mentioned as potential candidates include California politicos like Lt. Gov. Gavin Newsom and the state's attorney general, Kamala Harris. And don't count out George Clooney. The Hollywood star recently settled down, after all, and reportedly harbors political ambitions.
Here's hoping for Steyer-Clooney Democratic showdown.