Wife of White House Adviser Found Dead in Burning Car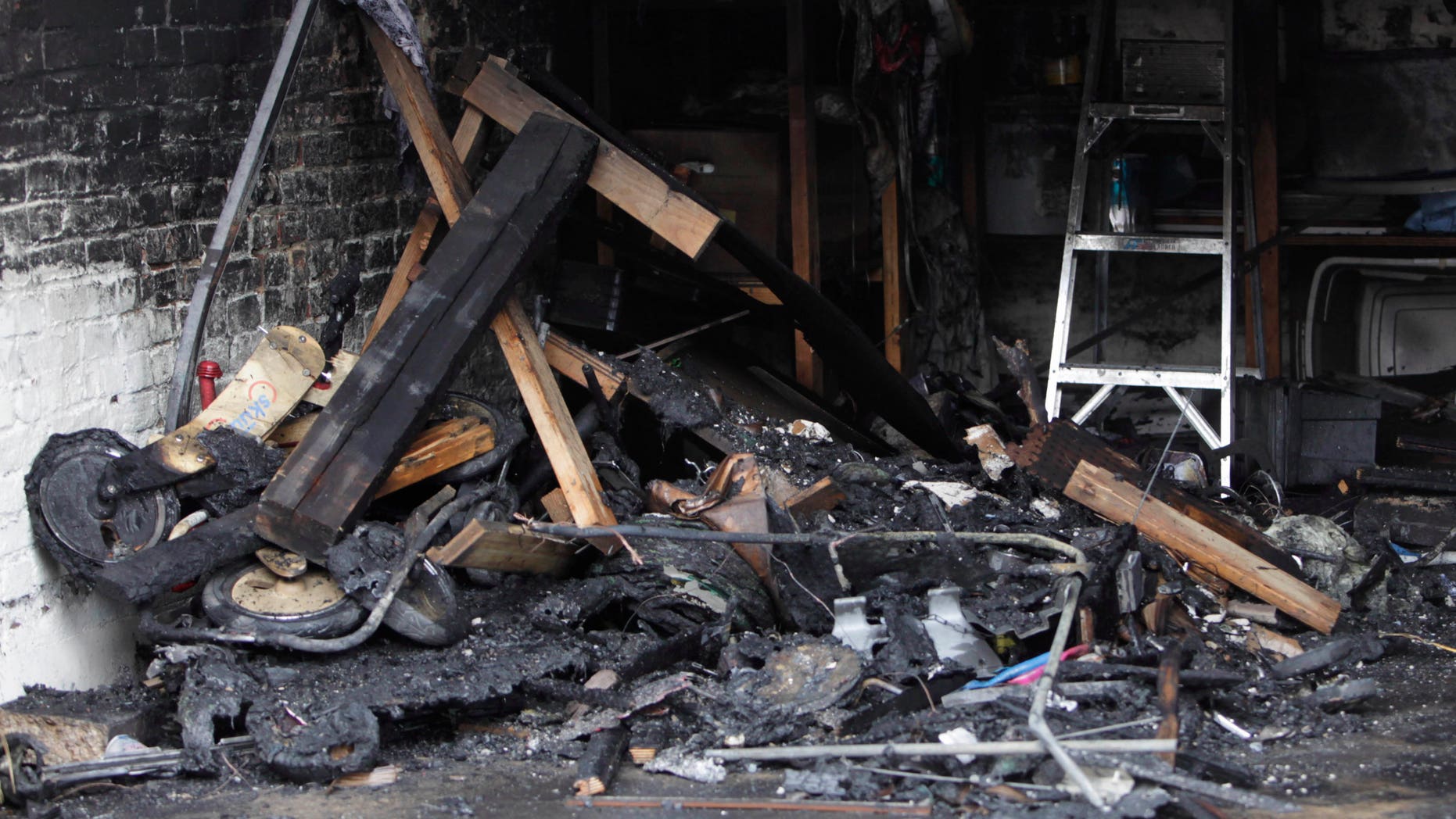 WASHINGTON -- Homicide investigators were called to the scene Monday of a burning car that contained the body of the wife of a White House adviser.
Ashley Turton, a Washington lobbyist who was a former chief of staff to Rep. Rosa DeLauro, D-Conn., and the wife of White House congressional liaison Dan Turton, was found inside the car located in southeast Washington. Property records show the Turtons lived at the southeast Washington home where D.C. firefighters found the body. They have three children.
D.C. Fire and Emergency Services spokesman Pete Piringer said EMS received a call around 5 a.m. regarding a fire in a garage. Officials determined that the car ignited in the garage and damage was confined to that area. One victim was found deceased in the car, but Piringer would not provide details of the victim to Fox News.
Progress Energy, where Ashley Turton worked since 2007, issued a statement that she had died.
"Ashley was a valued employee whose insight and hard work had been critical on so many of our legislative and regulatory issues. She was also a dear friend to many of us and this news is very hard to take. I know we all will keep her husband, children and parents in our thoughts and prayers. ... Ashley's tragic death reminds us all to keep perspective in all things," reads the statement by Bill Johnson, president and CEO of Progress Energy.
Rep. Rosa DeLauro, D-Conn., also released a statement in reaction to the passing of Turton, who served in DeLauro's office as Press Secretary, and later as Chief of Staff, from 2000 to 2007.

"My husband Stan and I are shocked by the tragic loss of our dear friend and colleague, Ashley Turton. She was special. She was special as a pioneering chief-of-staff who knew how to make the House of Representatives work for people. She was a leader and comrade in arms to so many staff. She was a member of our family, and we mourn her. My heart goes out to her family, especially her husband Dan and their three young children. This is truly a terrible week for our Congressional family."
Hugh Halpern, Republican staff director of the House Rules Committee, also issued condolences. Dan Turton had been Halpern's Democratic counterpart on the panel before leaving for the White House.
"Dan and Ashley were not just part of the Capitol Hill staff family, but our tight-knit Rules Committee family as well. The loss of Ashley is one we will all feel for a long time to come. We're keeping Dan and his family in our thoughts and prayers," Halpern said.
Piringer said that initially residents at the complex where the fire occurred said everyone was accounted for, and only after the fire was put out did firefighters discover that a body was in the vehicle.
D.C. Fire/EMS is working with the Metro Police Department major crash unit on the incident. Piringer said the leading theory for the fire is that the car crashed crashed into the garage and ignited.