White House Shrugs Off Concern That Regulations Could Inhibit Job Growth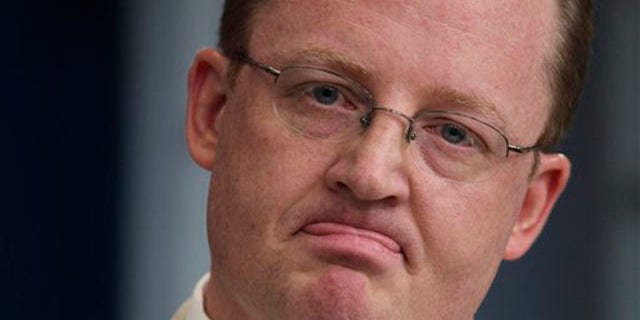 President Obama's aides are shrugging off warnings that proposed new financial regulations would be a jobs-killer, while pledging to continue reviewing those concerns.
A White House official said Tuesday that the administration has held "countless meetings" with business leaders and agrees that "it is important to avoid unjustified regulatory costs and burdens." The official said that while they disagree with some business leaders on the need for a financial industry overhaul, business groups are welcome to pass along their regulatory suggestions.
But with the financial overhaul potentially on the verge of passing the Senate, White House Press Secretary Robert Gibbs explained why those regulations won't be reconsidered. "So we don't find ourselves celebrating the two-year anniversary of an economic collapse with rules the way they were two years ago," he said.
That was after the administration received some troubling analysis from the Business Roundtable, which at the president's request looked at new regulations in the pipeline and concluded there are so many -- in the financial and health care bills, as well as the yet-to-be passed energy bill -- that businesses will be reluctant to hire. The Roundtable is an association of CEOs from some of the largest firms in the country.
Chamber of Commerce chief lobbyist Bruce Josten, whose group is holding a jobs summit Wednesday in Washington, said the problem is that nobody really understands how many rules will change.
"It's going to take years, and that's where you get into the complete uncertainty realm, which is why capital ends up sitting on the sideline," he told Fox News.
The health care law, with 26 new regulations and dozens of potential rule changes, is making small business owners worried that the cost of insuring their workers could change.
White House senior adviser Valerie Jarrett wrote to Business Roundtable Chairman Ivan Seidenberg on Monday saying the administration would keep an "open door" to the group's ideas, though mentioned that the financial bill should be passing Congress "soon."
Small Business Administration Administrator Karen Mills suggested business owners look on the bright side. "They should look at the tax credits that are available to them today. That's going to be dollars in their pockets today. That's going help them today," she said.
But Josten said there are fewer health care bill benefits than the government suggests.
"We would suggest very few small business members qualify for those credits," she said.
With a 9.5 percent jobless rate, the so-called recovery is hard for many Americans to see. The economy is barely creating enough jobs to accommodate the new workers entering the market. In addition, the work is over for a quarter-million Census workers and many may return to the ranks of the unemployed.
At a Federal Reserve conference, Chairman Ben Bernanke stepped up the pressure on banks to lend more to small businesses.
"Making credit accessible to sound small businesses is crucial to our economic recovery and so should be front and center among our current policy challenges," he said.
But banks say the problem is not tight money. They say there's less demand for loans. Business leaders say that's because there's less demand for what they're selling and they believe it's because people are still uncertain about when things will be back to normal.
Fox News' Wendell Goler contributed to this report.