Watchdog Urges Probe Into Whether Greene Was 'Induced' to Run for Senate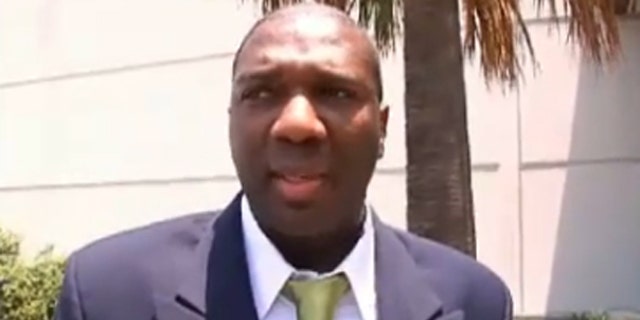 NEWYou can now listen to Fox News articles!
A top government watchdog on Tuesday called on the South Carolina attorney general to probe whether Democratic Senate nominee Alvin Greene was "induced" to run, as speculation continued to build over how the candidate with no money and no campaign infrastructure pulled out a victory over a local lawmaker last week.
Rep. James Clyburn, D-S.C., in an interview with Fox News, suggested that hackers must have fiddled with the results. He said the touch-screen voting machines used by the state are notoriously unreliable and, without citing evidence, said the voting machines could have been compromised.
"I believe there was some hacking done into that computer," Clyburn told Fox News, repeating his claim that Greene was a "plant."
The watchdog group Citizens for Responsibility and Ethics in Washington cited Clyburn's "plant" allegation in its complaint to state Attorney General Henry McMaster on Tuesday. The organization called on the prosecutor to launch an investigation to determine whether Greene "violated South Carolina law by accepting an inducement to file as a candidate ... and if any individual violated South Carolina law by offering such an inducement."
The organization also filed a complaint with the Federal Election Commission alleging that Greene and three other candidates in the state's primary failed to follow FEC regulations. CREW said Greene did not file a statement of candidacy or organization and did not disclose his campaign's contributions or expenses.
"Paying candidates to run for office and concealing the sources of campaign funds undermines the integrity of the electoral process and threatens our democracy," CREW director Melanie Sloan said in a statement.
The complaints were the latest objection raised to the outcome of last Tuesday's primary election. Greene's defeated opponent Vic Rawl also has filed a protest with the state party, which is set to review the filing on Thursday.
Rawl told Fox News that he never saw one piece of campaign material from Greene before the election. He said he's not sure yet whether his protest will lead to a formal appeal of the vote.
"I don't know if I will appeal or not. I cross that bridge as I get to it. We take this situation one step at a time," he said.
Democrats are understandably alarmed over Greene's win. In interviews shortly after his surprise win, he demonstrated a lack of understanding about key policy issues that a senator would be expected to grasp. He also is facing a felony charge allegedly for showing pornography to a college student.
Rasmussen Reports released a poll on Tuesday that showed Republican Sen. Jim DeMint trouncing Greene in a general election. The poll showed DeMint pulling 58 percent to Greene's 21 percent. The poll of 500 likely state voters was conducted June 10. It had a margin of error of 4.5 percentage points.
Several theories have emerged for how Greene was able to pull out the victory, including speculation that Greene's position at the top of the ballot helped him win votes.
Rawl has questioned the reliability of the voting machines used by South Carolina, a concern echoed on Tuesday by Clyburn.
The South Carolina Democrat, on Fox News, suggested that somebody at the state could have deliberately bought those machines so that the system would be vulnerable. South Carolina uses a machine called the iVotronic.
"Maybe somebody wanted the machines that were easily hacked into ... We had no business with those machines in South Carolina," he said.
The State Election Commission rejected that theory. Chris Whitmire, spokesman for the commission, said the department has not detected even a hint of fraud or hacking in Tuesday's election and dismissed the charge that the system is not dependable.
"We've used this voting system since 2004 and it has always performed as it is designed to perform and it's been accurate and reliable," he told FoxNews.com. Whitmire said the 12,000 machines used by South Carolina have been used for "thousands of candidates" and that "no candidate has made this claim before."