US Weekly headline blares cost of Ann Romney's dress -- though first lady's cost twice that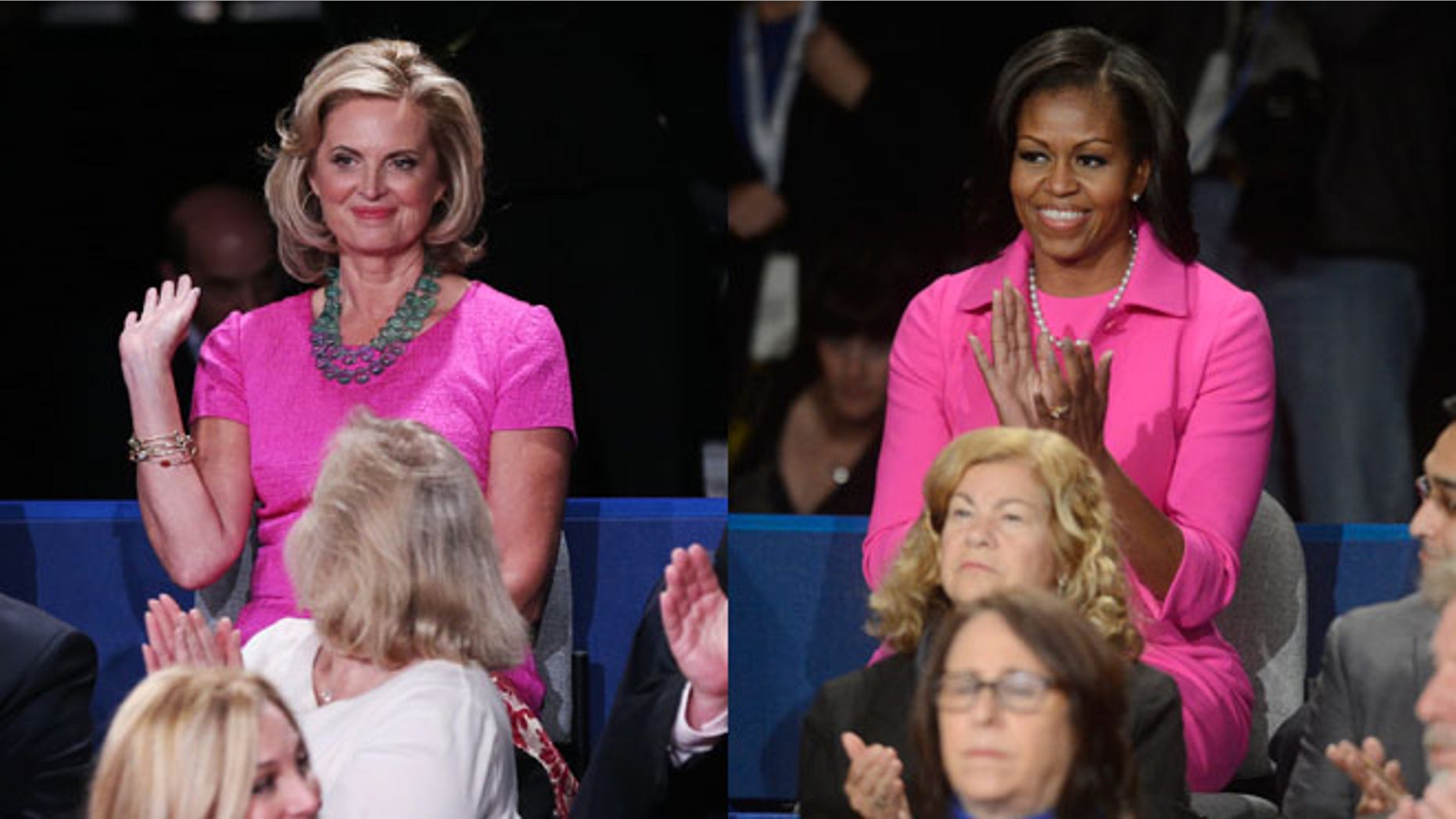 Readers of US Weekly might have had some sticker shock when they saw a headline yesterday breaking the news that Ann Romney's debate-night dress retails for $1,690.
But it turns out Michelle Obama's debate ensemble cost twice as much.
The US Weekly piece went on to report this, but somehow the Obama outfit pricetag was not mentioned in the headline.
That headline read: "Ann Romney Wears $1,690 Oscar de la Renta Dress to Presidential Debate"
The announcement might have fit well with President Obama's references during that debate to the Romney family's enormous wealth. The president joked at one point that he doesn't look at his own pension, because it's not as big as Romney's.
But both families, it turns out, can afford very nice clothes.
While Ann Romney was sporting a "short-sleeved crimped cotton silk dress by Oscar de la Renta," that is not yet in stores, as US Weekly reported, the first lady was wearing a "hot pink" outfit of her own -- that together cost $3,290.
"Obama, 48, styled a shift dress and cropped jacket from Michael Kors' 2013 resort collection. The dress retails for $1,795 and the jacket is $1,495," the magazine reported.
The pink dresses were in honor of Breast Cancer Awareness month.