Hillary takes responsibility for Libya but Obama's terror policy is real problem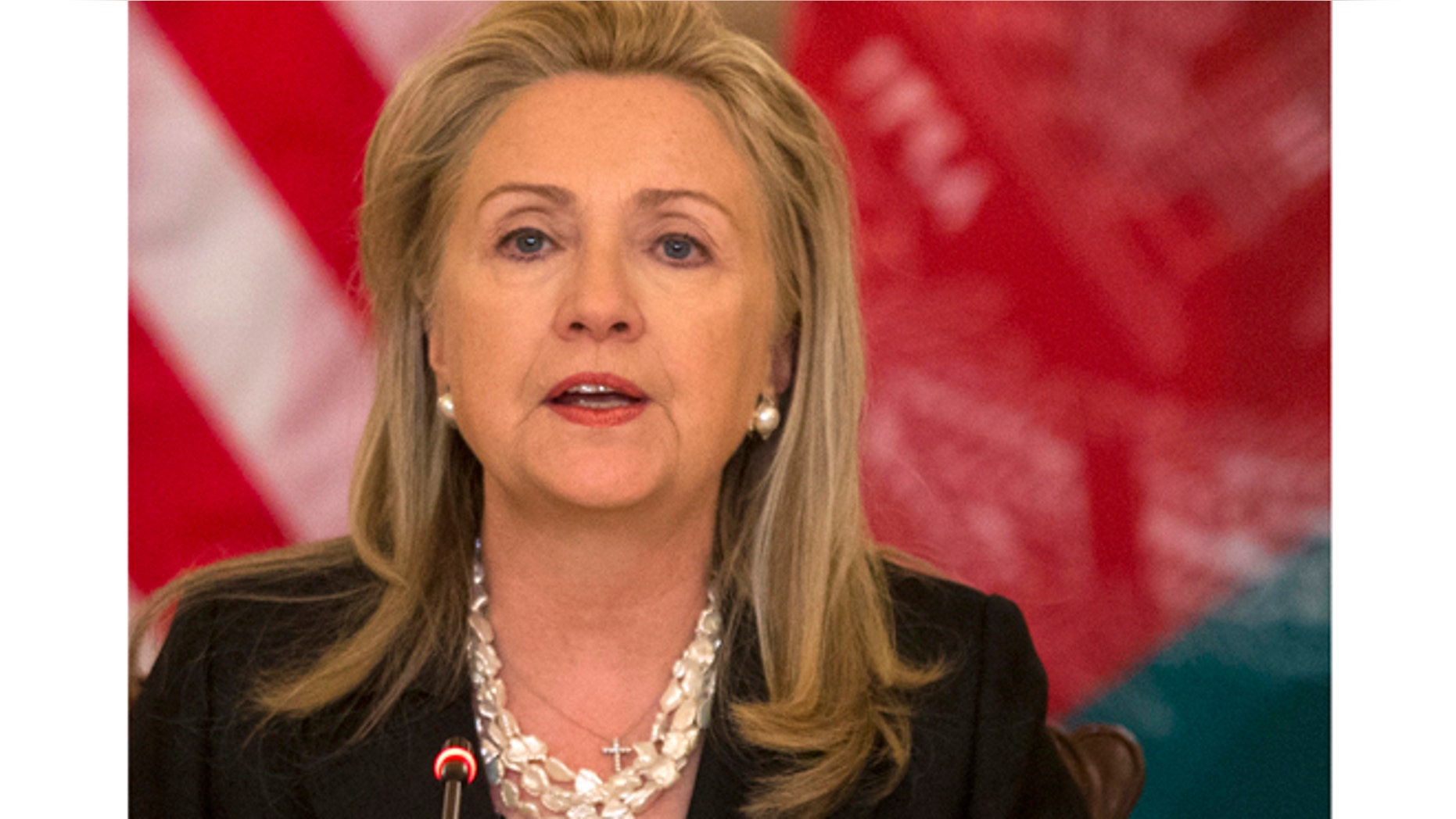 One of the most telling questions of the second town hall presidential debate was on Libya. An audience member said he and his buddies had gotten together and wanted to know, "Who was it who denied enhanced security in Libya, and why?" The president dodged the question with lots of references about how no one wants the answer to that question, or cares more than he does, but in the end he didn't answer the question.
Now you have to ask WHY?

Okay, it's a cover up. But thanks to Secretary of State Clinton's willingness to take the blame, it's a coverup that's succeeded….so far. And for the Obama administration, that's good enough, as long as the "so far" extends to Election Day.
[pullquote]
The mainstream media, like an overindulgent parent, believes the Obama administration's excuses, and most people don't care what happens half a world away when they don't have jobs at home. Plus, as Secretary Clinton says, there is such a "fog of war" that we're not sure what happened, never mind that the fog was deliberately created by the Obama administration's own fog machine.
Looks like the Obama administration has gotten away with it.

But the real problem isn't the intelligence failures, or security lapses or even the cover up. It's the policy. Al Qaeda is NOT "on its heels," as President Obama claimed at the Democratic Convention just five days before the Benghazi attack. Al Qaeda is larger and stronger than ever, and has moved into whole new regions in North Africa and the Middle East. The Benghazi attack was only the beginning.

Al Qaeda's trademark is to have an escalating series of attacks until they are stopped in their tracks. They watch to see our reaction after each attack and, if we fail to retaliate, they do something even bolder the next time.
The Benghazi attack on September 11 was preceded by car bombs and assaults against British and American facilities in Benghazi throughout the summer. The September 11, 2001 attack on the Twin Towers in New York City was preceded by attacks on the USS Cole in Yemen, and US embassies in Africa the year before, and failed attack on the Twin Towers a decade before.

Compare that to Ronald Reagan's reaction when Col. Qaddafi bombed a Berlin nightclub frequented by American servicemen in 1986. American soldiers were died and injured as a result. Reagan's reaction? He bombed Qaddafi's compound a week later. Qaddafi escaped injury, but he got the point. Don't mess with America.

If you're Al Qaeda how are you looking at the Benghazi attack? From your point of view it was an unqualified success – the Americans are now fighting amongst themselves, they've set up a commission to study what happened, and while they're rattling a few sabers, they have yet to retaliate.
If you're Al Qaeda you keep going. And what could be bigger and better than a dead American ambassador?