Unemployment Rate Falls to 8.6 Percent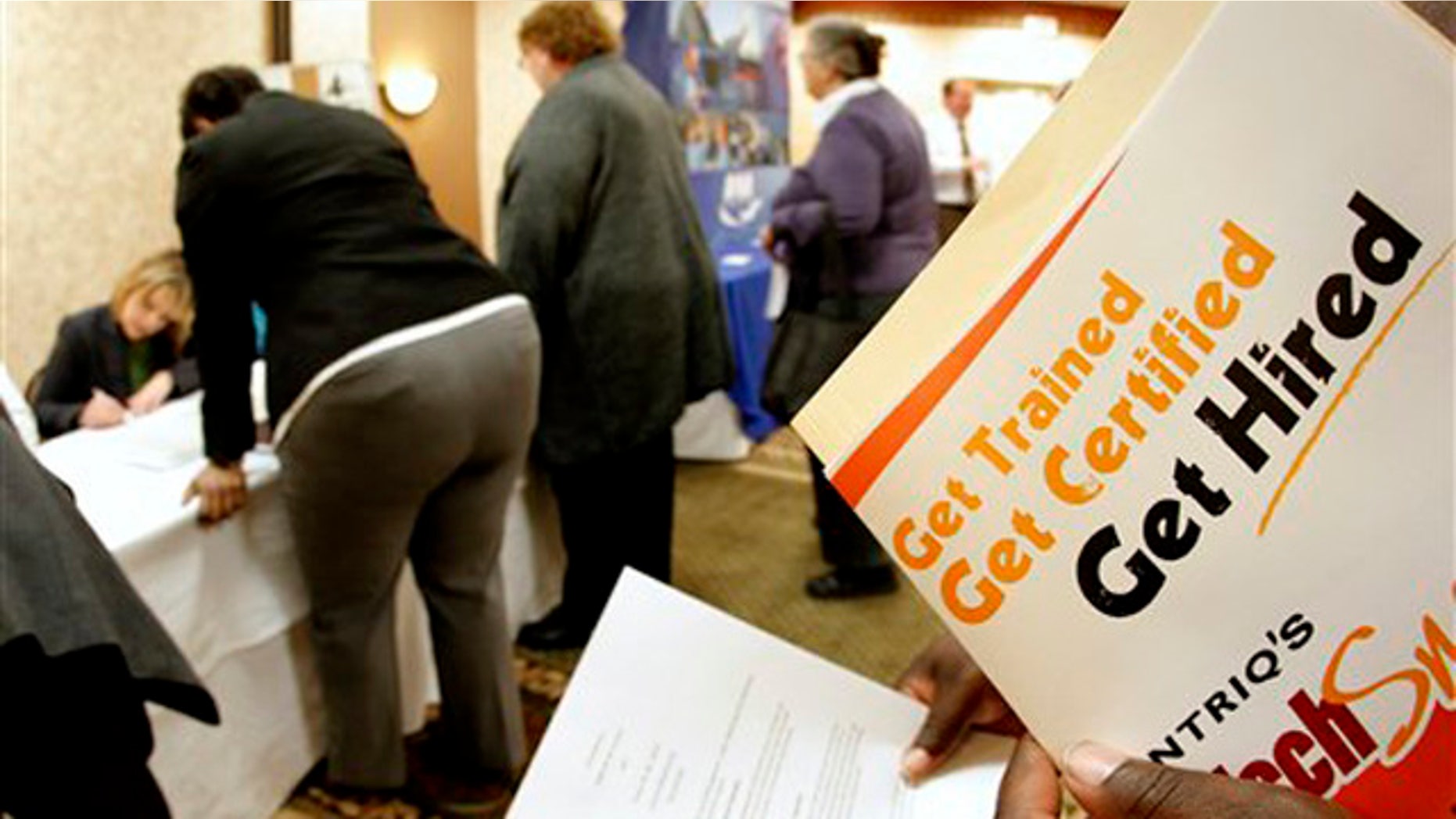 WASHINGTON – The unemployment rate fell to 8.6 percent in November, a number that offers the Obama administration a rare piece of good economic news -- but also masks a startling shift in the job market.
The Labor Department said Friday that employers added 120,000 jobs last month. With that, the unemployment rate dropped to the lowest level in more than two and a half years. But a key reason for the sharp drop was that hundreds of thousands of people who could work had stopped looking for work. The report showed 487,000 people left the labor force in November -- for the Labor Department's purposes, they were not counted as unemployed.
The report comes as Congress wrangles over several jobs proposals, including extensions of the payroll tax cut and unemployment aid. President Obama said Friday that the latest numbers should nudge Congress to reach an agreement on those two items soon. The Senate shot down two competing proposals on the payroll tax Thursday night.
"We need to keep that growth going," Obama said. "Failure to take either of these steps would be a significant blow to our economy."
The report also arrives in advance of the first Republican primaries and caucuses, a race that has revolved around the economy.
One of the GOP candidates, former Massachusetts Gov. Mitt Romney, said the 8.6 percent rate is still too high, and reflects a level of joblessness he will "never accept." He noted the rate has been over 8 percent for nearly three years.
Congressional Republicans counted the drop to 8.6 percent as good news, but continued to push for more action on Capitol Hill.
"During the holidays, it's always comforting to see an uptick in seasonal hiring, but far too many people still remain out of work and the economy still faces systemic problems," House Republican leader Eric Cantor said in a statement.
White House Council of Economic Advisers Chairman Alan Krueger agreed. On the White House blog, he cautioned against reading too much into one report, while continuing to push for the president's jobs plan.
"Today's employment report provides further evidence that the economy is continuing to heal from the worst economic downturn since the Great Depression, but the pace of improvement is still not fast enough given the large job losses from the recession that began in December 2007," he wrote.
The rate ticked down from 9 percent in October. The rate hasn't been that low since March 2009, during the depths of the recession. And the previous two months were revised up to show that 72,000 more jobs added -- the fourth straight month the government revised prior months higher.
Private employers added a net gain of 140,000 jobs last month. Governments, meanwhile, shed another 20,000 jobs, mostly at the local and state level. Governments at all levels have shed almost a half-million jobs in the past year.
More than half the jobs added were by retailers, restaurants and bars, a sign that holiday hiring has kicked in. Retailers added 50,000 jobs, the sector's biggest gain since April. Restaurants and bars hired 33,000 new workers. The health care industry added 17,000.
The presidential election is less than a year away, which means President Obama will almost certainly face voters with the highest unemployment rate of any president since World War II.
And Europe's financial crisis threatens to slow U.S. growth next year. A recession in Europe could reduce U.S. exports, hurt global financial markets and dampen business confidence.
Paul Ashworth, an economist at Capital Economics, estimates that the economy will expand 2.5 percent in the last three months of this year. But he expects growth to slow to 1.5 percent in 2012, partly because of the crisis in Europe. And if Congress fails to extend the Social Security tax cut and long-term unemployment benefits this month, growth is likely to slow even further.
Weak job growth means companies don't have to raise pay to keep their employees. Fewer jobs and lower pay leaves consumers with less money to spend. That's holding back economic growth.
In the past three months, the economy has added an average of 143,000 net jobs per month. That's enough to keep up with population growth and better than the previous three months, when the economy averaged just 84,000.
Other recent economic reports have been positive, too.
Factory output expanded last month. Retailers reported a strong start to holiday sales over the Thanksgiving weekend, consumer confidence surged in November to the highest level since July, and Americans' pay rose in October by the most in seven months.
Car sales also rose sharply in November, normally a lackluster month for the auto industry. Chrysler, Ford, Nissan and Hyundai all reported double-digit gains on Thursday, compared to a year ago.
The Associated Press contributed to this report.