UN panel adopts sidelined report that praised Qaddafi rights record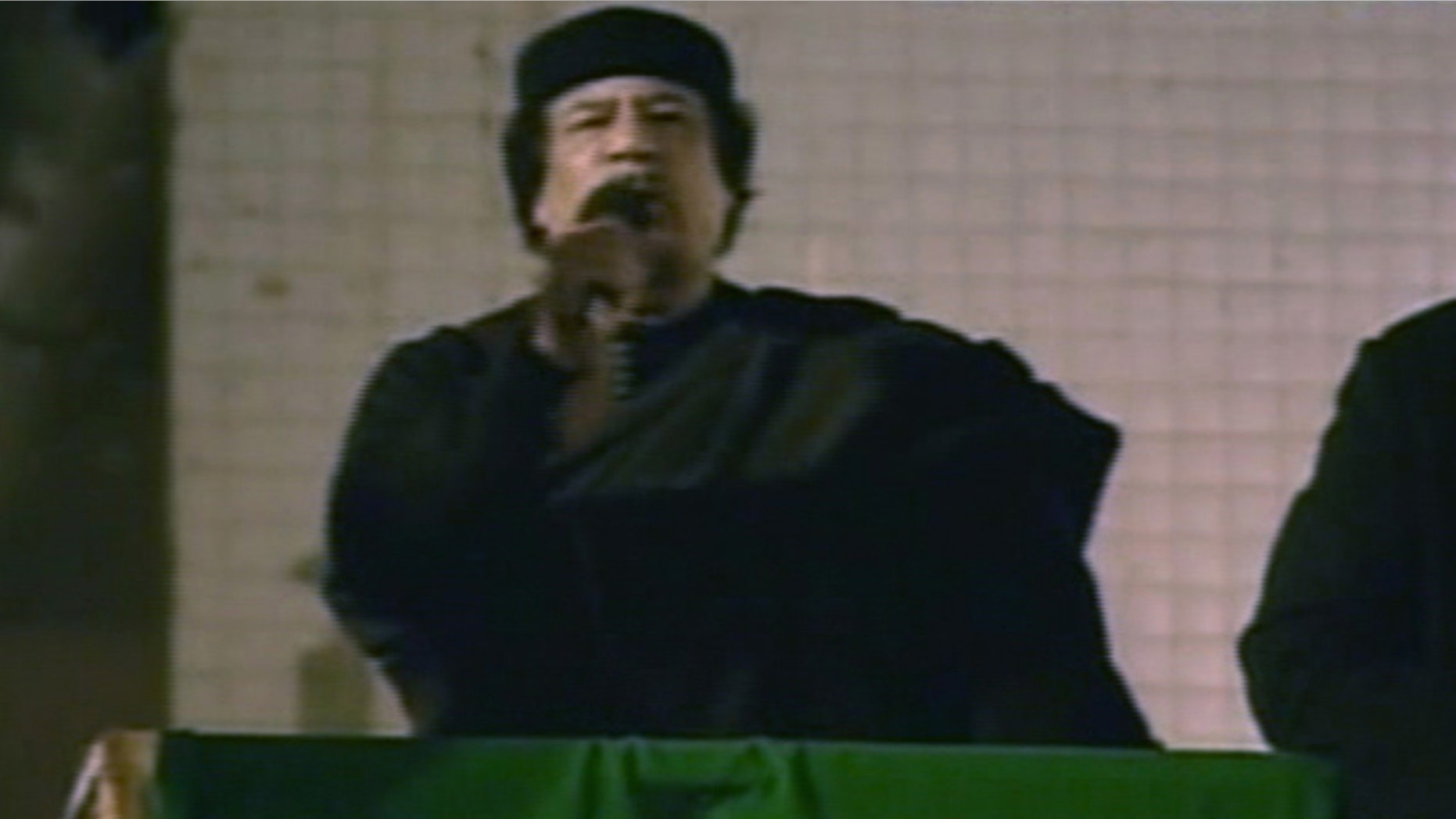 A United Nations panel has adopted a report praising Qaddafi-era Libya for its human rights record, a year after the report was sidelined amid international objection.
The report initially came before the U.N. Human Rights Council in the middle of the uprising against the Muammar Qaddafi regime. At the time, the U.N. had just voted to suspend Libya from the rights council -- under pressure to maintain a consistent message toward Libya, the council later postponed consideration of the report.
But the Human Rights Council on Wednesday returned to the document -- and approved it.
U.N. Watch Director Hillel Neuer blasted the council for the move, saying the panel should have called a new session entirely to review Qaddafi's "heinous crimes."
"The council should have set an example of accountability by acknowledging that its original review was deeply flawed," he said in a statement, claiming the report served to "falsely praise Qaddafi's oppressive regime, insult his victims and harm the reputation of the U.N."
Qaddafi was ousted from power and killed in the uprising last year.
The U.N. report -- put together after a November 2010 session, months before protesters challenged Qaddafi -- includes dozens of recommendations for how Libya could improve human rights. But it also included pages of commentary, mostly positive, from the dozens of delegations to the controversial Human Rights Council.
The review commended Libya for improving educational opportunities, for making human rights a "priority" and for bettering its "constitutional" framework. Several countries, including Iran, Venezuela, North Korea, and Saudi Arabia, but also Canada, gave Libya positive marks for the legal protections afforded to its citizens -- who later revolted against the regime and faced bloody reprisal.
The commentary included some criticism, particularly from the United States and several European nations.