U.S. Rep. Don Young in Hot Water for 'Wetback' Comment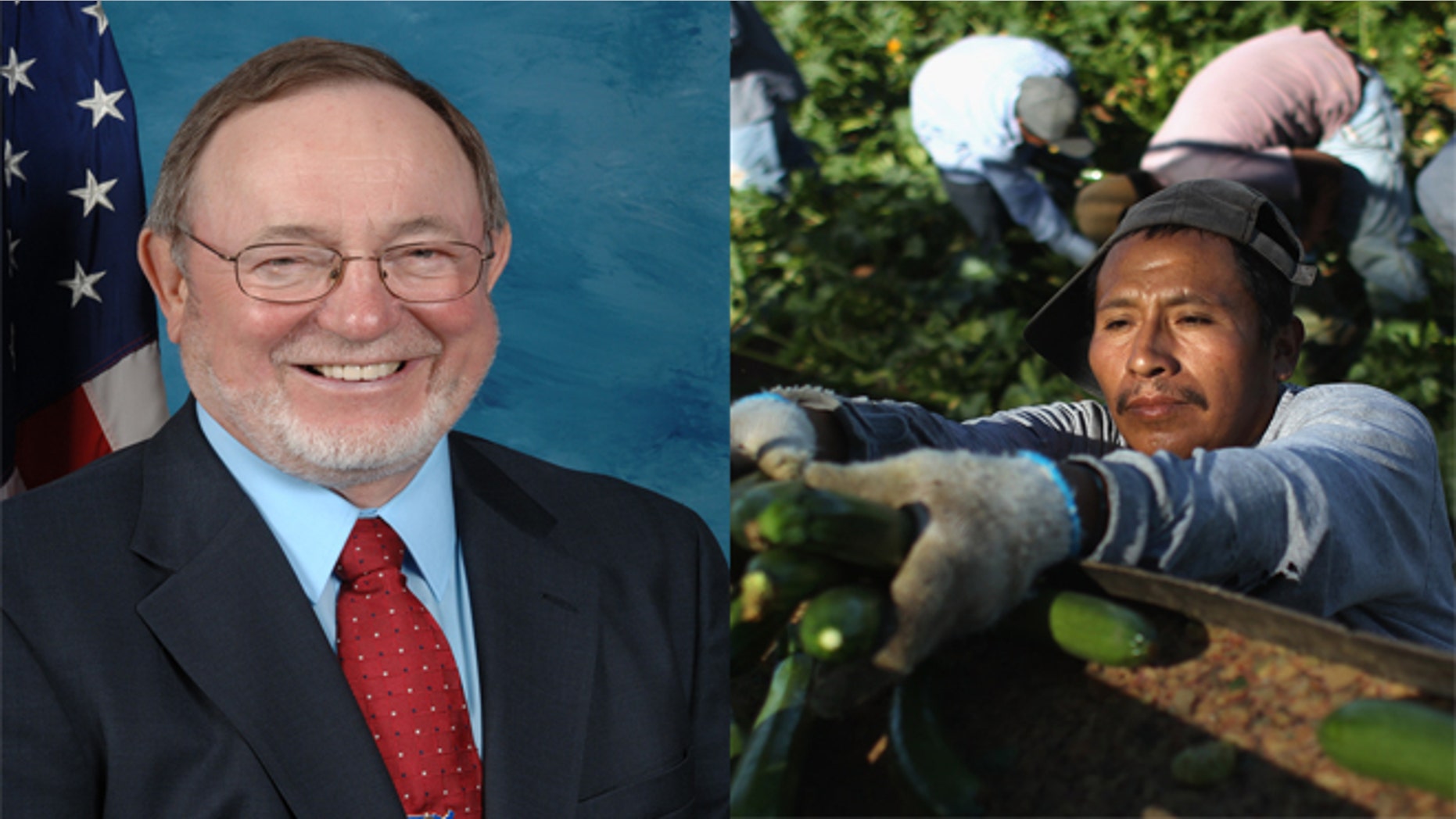 In a rare open rebuke of a colleague from his own party, U.S. House Speaker John Boehner (R-OH) demanded that a Republican Congressman from Alaska immediately apologize for calling Latino farm workers "wetbacks."
In an interview with an Alaskan radio station, U.S. Rep. Don Young (R-AK) used the derogatory term when describing the California farm workers who picked tomatoes on his father's California farm when he was younger.
"Congressman Young's remarks were offensive and beneath the dignity of the office he holds," Boehner said. "I don't care why he said it – there's no excuse and it warrants an immediate apology."
Young's remarks prompted a firestorm in social media and brought a swift reaction from lawmakers on both sides of the political aisle.
"I used to own - my father had a ranch. We used to hire 50 to 60 wetbacks to pick tomatoes," Young said in the interview. "You know it takes two people to pick the same tomatoes now. It's all done by machine."
The term "wetback" is considered an ethnic slur referring to Mexican or Mexican-Americans in general and undocumented immigrants in particular. It has been applied to Mexicans who entered Texas by crossing the Rio Grande River either by swimming or wading across the water.
The first reference of the term in print appeared in the New York Times in 1920 and in 1954 the U.S. government named a mass deportation effort of Mexican nationals "Operation Wetback."
Young's comments were picked up soon after by bloggers, sparking anger and a quick response from Young's office. The lawmaker regretted his comment, saying he "meant no disrespect" but stopped short of making a full apology.
"During a sit-down interview with Ketchikan Public Radio this week, I used a term that was commonly used during my days growing up on a farm in Central California," he said, according to the Washington Times. "I know that this term is not used in the same way nowadays, and I meant no disrespect."
Young added that he was hoping to make a point about technology drastically reducing the number of workers in the country, but some Latino leaders in Alaska didn't see it that way.
"It kind of opens your eyes to the way Don Young thinks," said Lupe Marroquin, the president of the Hispanic Affairs Council of Alaska, according to McClatchy news service. "He didn't even pause. It's like that's just what he calls migrant farm workers."
But Congressional Hispanic Caucus Chairman Rubén Hinojosa (D-TX), said ignorance was no excuse for using such "hateful words."
"He has served alongside Hispanics in Congress since 1973, so he should know terms like "wetback" have never been acceptable," Hinojosa said in a statement. "When elected officials use racial slurs, it sets back our nation and sets back legislators who are seriously working toward real, bipartisan solutions."
Boehner was not the only Republican distancing the GOP from Young's comment.
"Migrant workers come to America looking for opportunity and a way to provide a better life for their families. They do not come to this country to hear ethnic slurs and derogatory language from elected officials," said Senate leader John Cornyn (R-TX). "The comments used by Rep. Young do nothing to elevate our party, political discourse or the millions who come here looking for economic opportunity."
Like the rest of the United States, Latinos in Alaska are a fast growing segment of the population, almost doubling in size between 2000 and 2010. Census data shows that 6 percent of Alaska's population is now Latino, and 8 percent of Anchorage, the most populous city in the state, is Latino.
Known for his long diatribes and sometimes poor choice of words, Young – a congressman since 1973 – got into more trouble on Thursday when he appeared to advise people to drink alone to reduce the risk of domestic violence during a Choose Respect rally in the Alaskan capital of Juneau.
"I'm going to suggest for those that may be drinking together - stop it." Young said. "If you want to drink by yourself, you may do it. But when you drink together, the possibility of harm becomes greater every day."
Follow us on twitter.com/foxnewslatino
Like us at facebook.com/foxnewslatino