U.S. Increases Troops on Afghan-Pakistan Border as Clinton Visits Region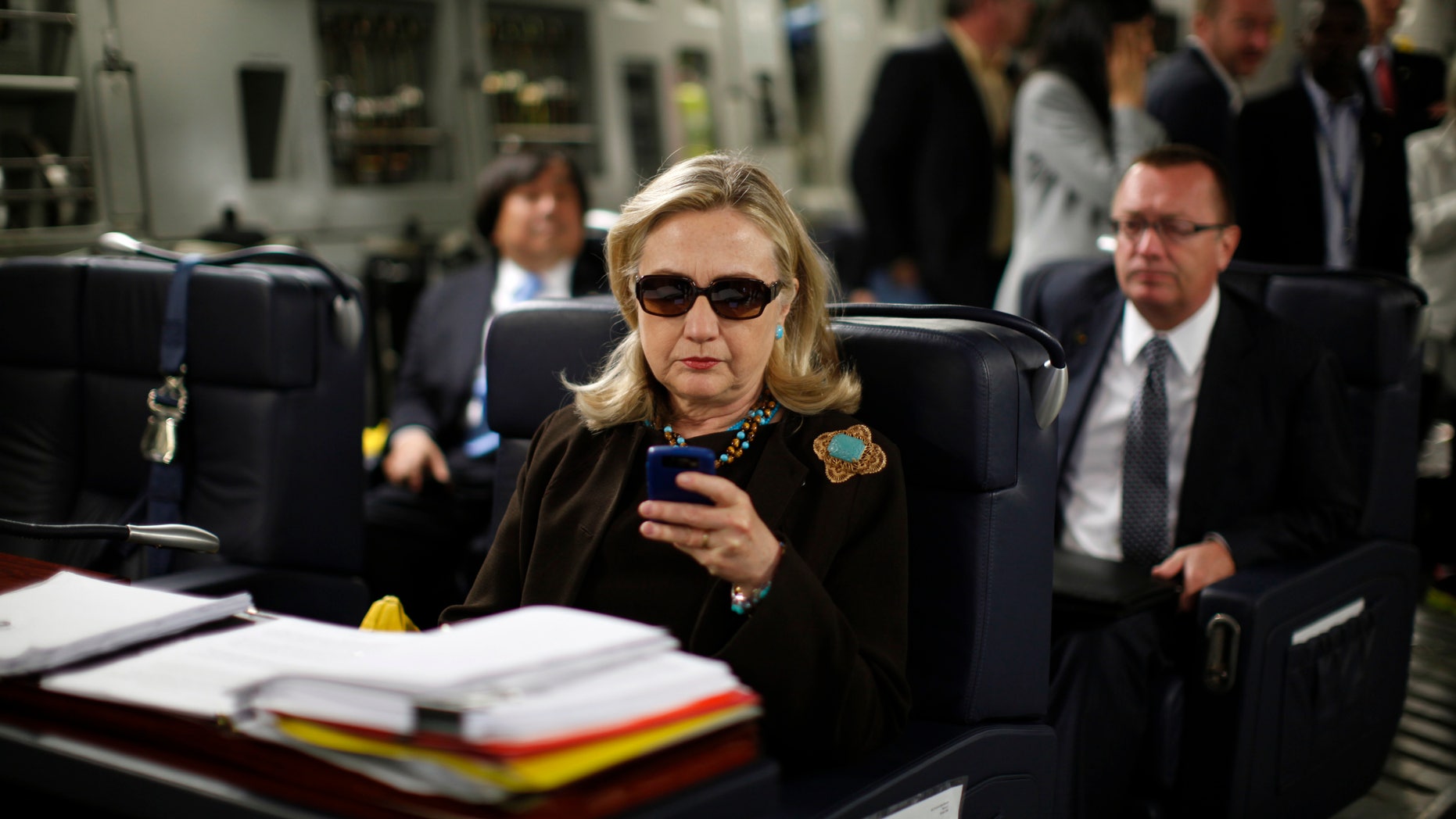 Secretary of State Hillary Clinton made a surprise visit to Afghanistan Wednesday to speak with leaders there as tensions mount between neighboring Islamabad and Washington over efforts to crack down on Islamist militants on Pakistani turf.
Afghan and NATO forces are intensifying their war against the Haqqani network, which the U.S. has characterized as the most lethal threat to American troops in Afghanistan and is believed to be based in Pakistan's North Waziristan tribal area along the Afghan border.
The U.S. has accused the Pakistan's spy agency, the Inter-Services Intelligence, of supporting the militant network -- charges that Pakistan flatly denies. But Pakistan's refusal or inability to step up its fight against the Haqqani network has frustrated the U.S., which apparently is now taking matters into its own hands.
The NATO coalition announced Tuesday that $2.7 billion in equipment has arrived or will arrive between August and next March, including about 22,700 vehicles, 39,500 weapons, 52,200 pieces of communication equipment and 38 aircraft.
U.S. forces are reportedly now "massing" on the Pakistan border in eastern Afghanistan in anticipation of a drone attack against the Haqqani network.
Pakistan Army sources told the Daily Telegraph that the U.S. had informed Islamabad about the planned buildup and described it as part of a "cordon and search operation" in which Haqqani fighters will be pushed over the Afghan border from North Waziristan and then "encircled, arrested or killed" by U.S. forces.
But a senior U.S. defense official told Fox News, "There are operations in the east of Afghanistan but 'massing' along the border is a vast overstatement."
Clinton's visit to Afghanistan is part of a weeklong trip to several Islamic countries. On Tuesday she met with the new rebel leaders of Libya and offered them about $11 million in new aid.
Clinton will meet with Afghan President Hamid Karzai on Thursday.
"The objective of the trip is the secretary wants to show our commitment to Afghanistan and she's going to be following up on or continuing the diplomatic effort that she announced in February of this year in terms of both transition, standing with Afghanistan and working on a political resolution to the underlying conflict," a senior State Department official said.
Pakistan's powerful army chief said in a rare briefing to parliamentarians that the U.S. should focus its efforts on stabilizing Afghanistan, rather than pressuring Islamabad to do more against Haqqani militants, a parliament member said Wednesday.
"The real problem lies in Afghanistan, not in Pakistan," Gen. Ashfaq Pervez Kayani was quoted as saying by a parliament member who attended the three-hour briefing at army headquarters in Rawalpindi.
The Pakistan army said in a statement that the briefing occurred, but did not provide details on the discussion.
Some analysts have accused the U.S. of focusing on Pakistan and the Haqqani network as a way to redirect blame over stuttering efforts to stabilize Afghanistan.
The Pakistani military has also sought to deflect blame for its failure to crack down on the Haqqanis by saying that NATO and Afghan forces need to do more to prevent militants from crossing over from Afghanistan and attacking Pakistan.
Kayani said his military could launch a full-scale operation in North Waziristan "tomorrow" if someone convinced him that it was the root cause of problems in Afghanistan, said the committee member.
Many analysts believe Pakistan has refused to target these groups because they could be important allies in Afghanistan after foreign forces withdraw.
Adm. Mike Mullen, who was until recently the top military officer in the U.S., claimed last month that the Haqqani network was a "veritable arm" of the ISI and accused the spy agency of helping the group carry out an attack against the U.S. Embassy in Kabul.
Kayani said the ISI has contacts with the Haqqani network that it uses to get intelligence, claiming U.S. and British spy agencies do the same.
Mullen's comments outraged Pakistani officials and prompted local media speculation that the U.S. would launch a unilateral raid against the Haqqanis in North Waziristan, as it did on May 2 when it killed al Qaeda chief Usama bin Laden in a Pakistani garrison town.
Kayani said the U.S. should think "10 times" before launching such action because Pakistan was not Iraq or Afghanistan -- an implicit reference to the country possessing nuclear weapons with which it could defend itself.
The U.S. has urged Pakistan to shift troops away from its eastern border with archenemy India so that it can commit more soldiers to the fight against the Taliban in the northwest.
Kayani said he could not redeploy these soldiers because of the large number of Indian troops stationed on the border. Relations between the two countries have thawed somewhat in recent months, especially regarding trade, but Kayani said "intentions can change overnight."
The Associated Press contributed to this report.