U.S. Deports 40 Central American Immigrants Amid Heated Border Crisis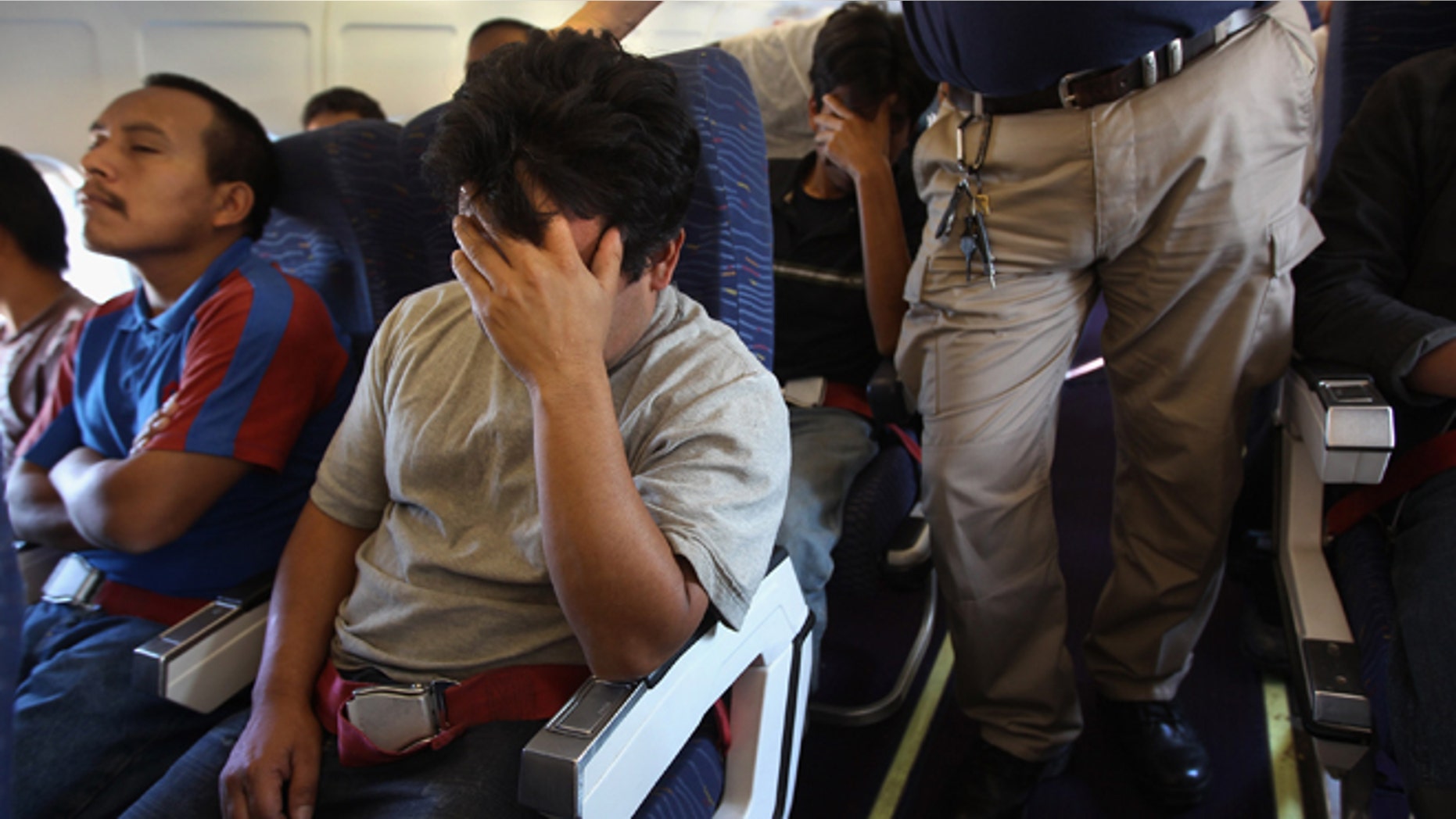 ALBUQUERQUE, N.M. (AP) – About 40 Central American immigrants detained briefly in New Mexico were deported Monday, officials confirmed.
U.S. Immigration and Customs Enforcement said the immigrants were placed on a plane in Roswell and flown to Honduras, but the agency did not say when they arrived. The adults and their children previously were housed at temporary detention center in Artesia, the agency said.
More immigrants being held in Artesia will be sent back to Honduras, Guatemala and El Salvador soon, as part of an effort to quickly remove immigrants who were part of a recent surge along the U.S.-Mexico border, authorities said.
"As President Obama, the vice president and (Homeland Security) Secretary (Jeh) Johnson have said, our border is not open to illegal migration, and we will send recent illegal migrants back," ICE spokeswoman Gillian Christensen said.
The deported immigrants are part of the nearly 82,000 migrants from Central America who have already been returned this fiscal year, she said.
Last month, the Obama administration announced plans to convert the Artesia facility into one of several temporary sites being established to deal with the influx of women and children fleeing gang violence and poverty in Central America. The three barracks at the Artesia site can hold up to nearly 700 people as they await deportation or seek asylum.
Currently, about 400 are being detained by the facility, officials said.
Follow us on twitter.com/foxnewslatino
Like us at facebook.com/foxnewslatino